Digital readers include 3 resources: the Biography Reader, Biography Worksheet, and Biography Recap.

Biography Reader
The Biography Reader has embedded text, videos and questions to help engage students in learning about significant historical figures.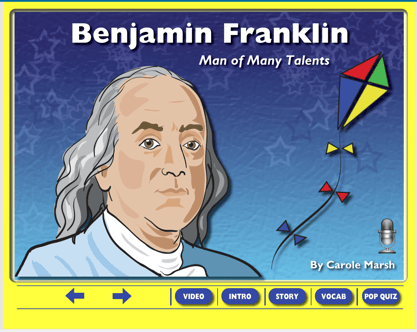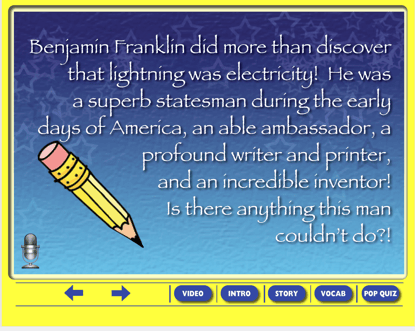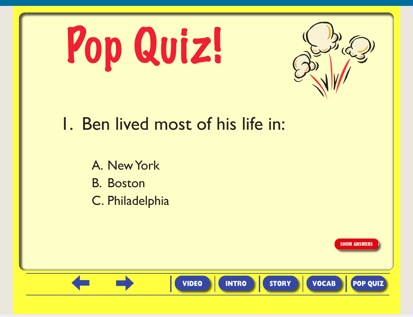 Teachers have 2 options for sharing readers with students. You can assign a reader to students, or you can share it with students from your device.

For students to have individual access to a biography reader, you will Assign it, and students will then access it from their Gallopade accounts.


To share a reader from your device, you will select VIEW while screen sharing. By selecting view while sharing your screen with students, remote students will see the content as it plays and in-person students can view it with you from a connected whiteboard or projector. VIEW is useful for whole group instruction.


*Digital Readers do not have gradable activities.
Biography Worksheet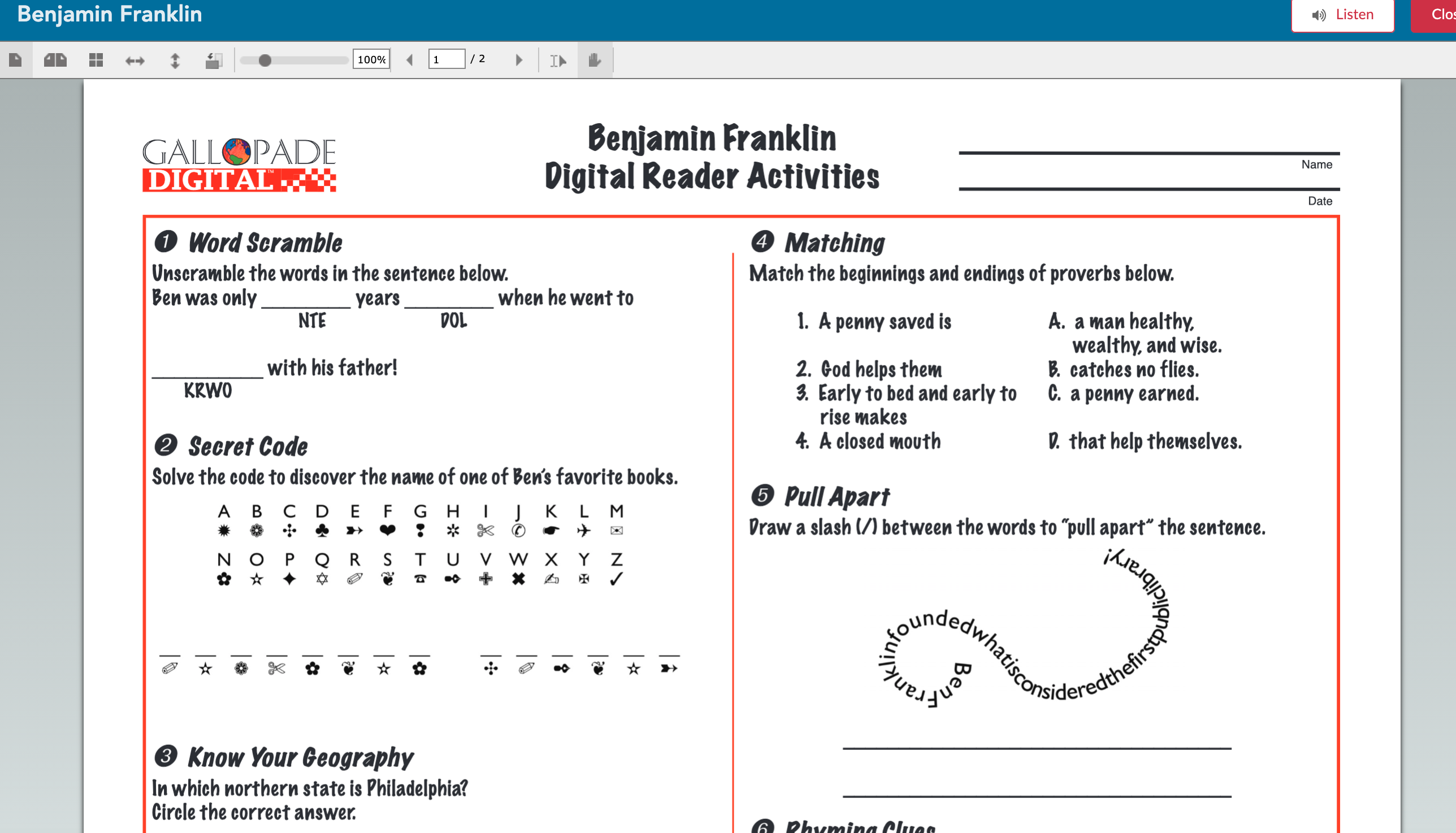 The Biography Worksheet is viewable; it is also printable and assignable.

You can print out the pdf version of Biography Worksheet to include in packets or for in-person students.

To print, select PDF then choose the printer icon in the upper right hand corner of the screen.


You can also digitally assign the Biography Worksheet. To digitally complete the worksheet, students will record their answers using the annotation tools: highlight, draw, and notes.
Biography Recap

The Biography Recap consists of constructed response questions and are a great way to get students to respond to writing prompts. Teachers must digitally assign the Biography Recaps, and then students can easily complete them online. After students submit, teachers manually score the Biography Recaps.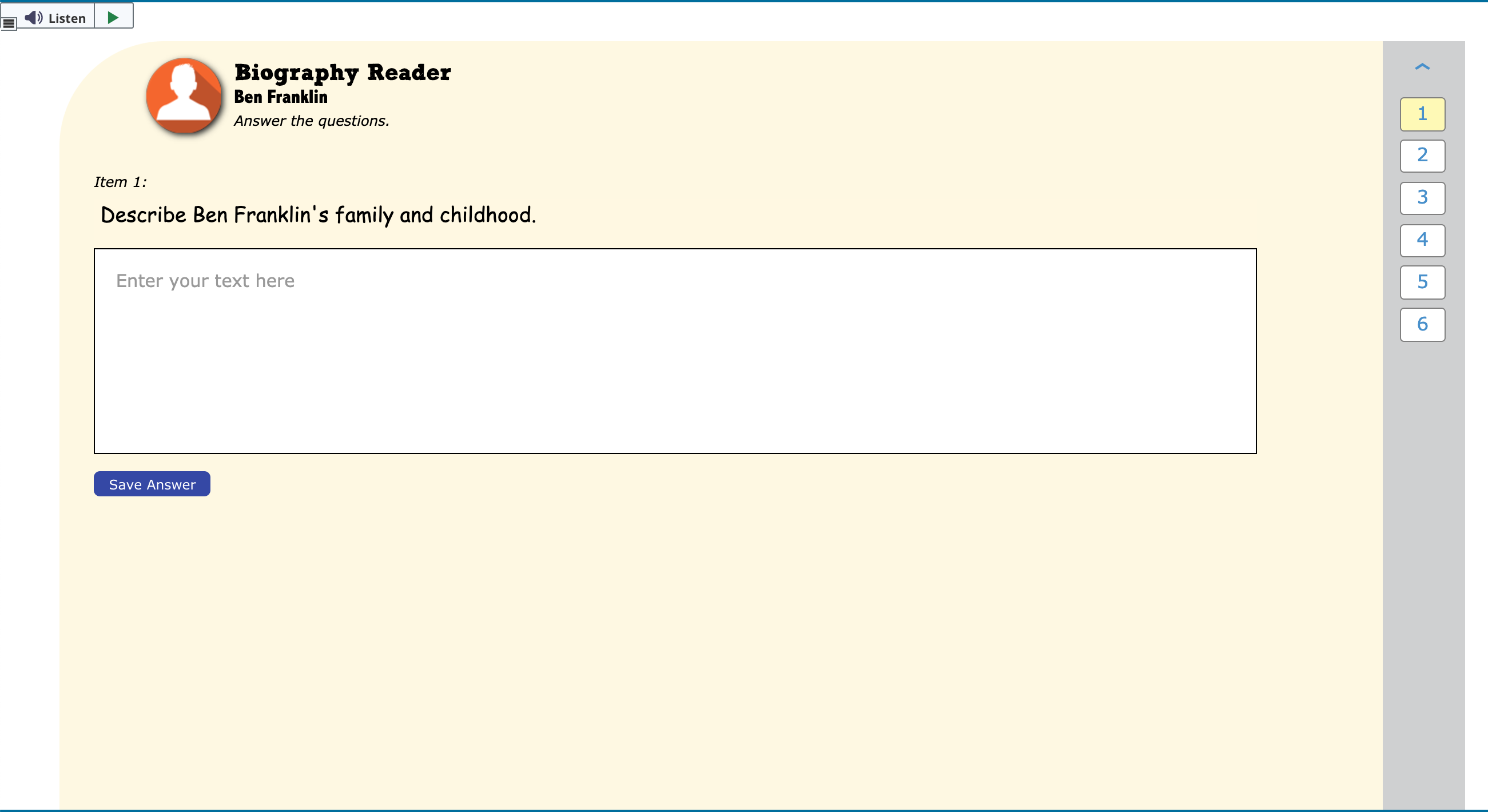 For additional information about assigning Biography Recaps, click here: (https://support.gallopade.com/how-to-assign-biography-recap-to-students
For additional information about scoring Biography Recaps, click here: https://support.gallopade.com/how-to-grade-student-submissions-of-biography-recap
To see information about how students digitally complete Biography Recaps, click here:https://support.gallopade.com/how-to-complete-a-biography-recap-for-students