1. From the teacher dashboard, go to Assignments from the class card or from the top right menu.

2. Find the assignment that needs to be edited and select Edit.

3. In the pop up menu, you can change the Status, Start Date and Time, Due Date and Time, Reports and Grading toggles, and/or Student Instructions. You can also permanently delete the assignment including all grades associated with the assignment. You cannot retrieve a deleted assignment.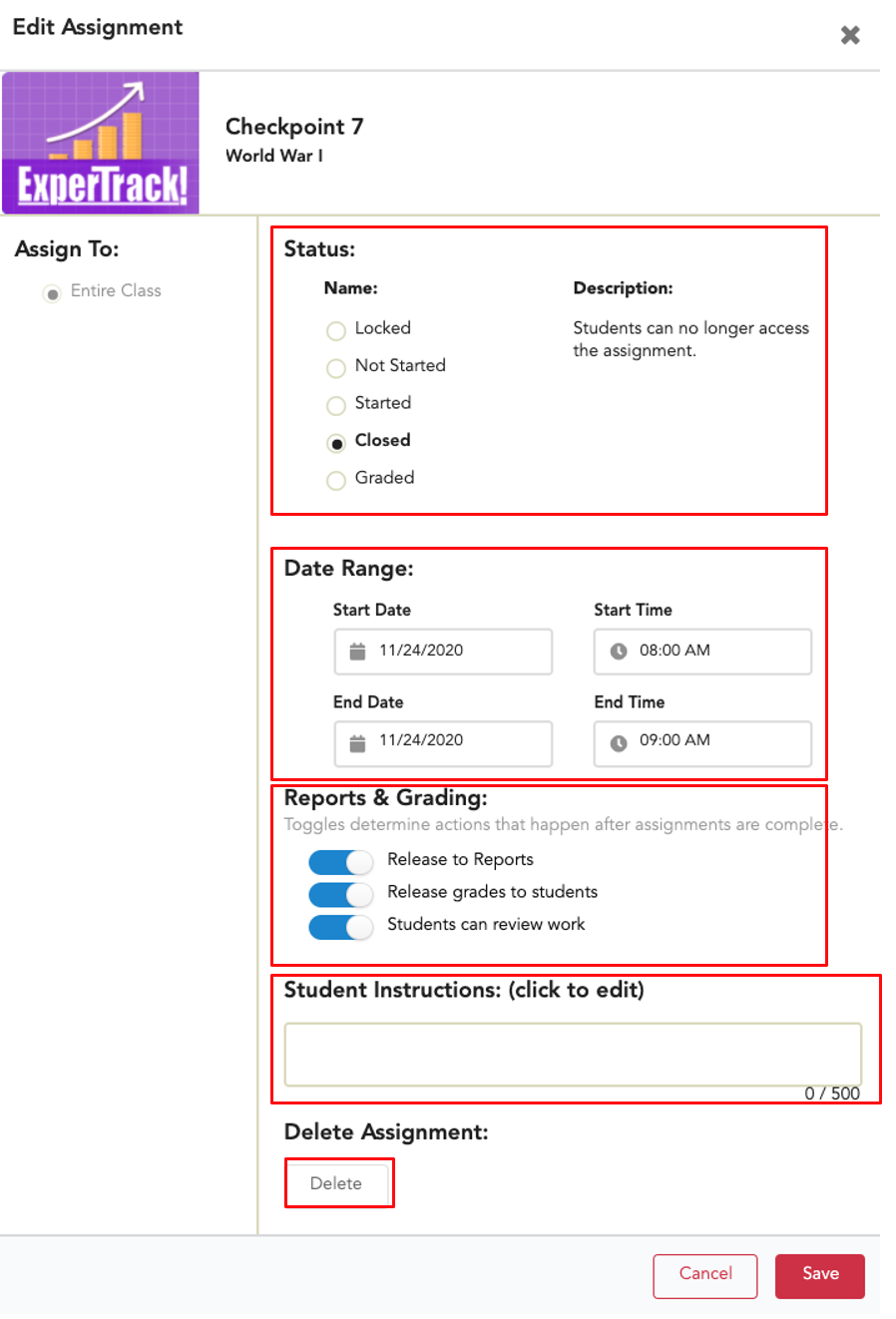 4. Make sure to Save when you have completed all changes.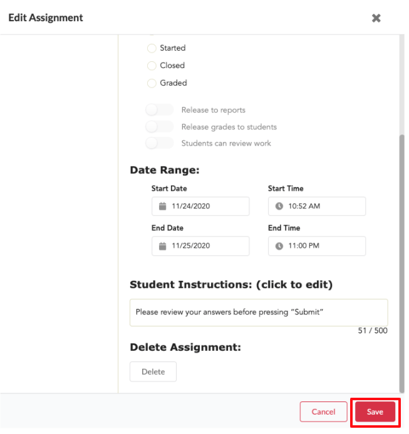 *Please note that you cannot edit who an assignment is assigned to once an assignment is made.
For specific instructions about how to delete an assignment, click here.