This is an overview of the steps for making assignments and accessing data. Links to additional instructions are also included.
Step 1: Locate content in the course.
Step 3: Students complete work and submit.

Step 4: Go to Assignments and select Submissions.

Step 4: Select the eyeball to view each submission.

Step 5: Make sure the assignment is set to release scores to reports and/or grades to students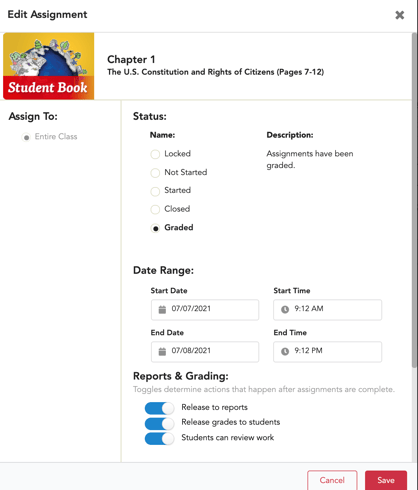 Step 6: View reports for overall view of student progress by assignment (Gradebook Report) or standards mastery (Standards Report)