Non-SSO teachers can create student accounts from the class roster area.
After creating a class, teachers who are not using a single sign on account can create student accounts/add new students directly into a class.
To add a brand new student, while logged into your teacher account, find the class, and select Roster.

This will take you to the class roster.

From the class roster, select the red + Add New Student button in the upper right corner.

You will then see a pop-up box with several fields. Fill out all fields: first name, last name, username/email, password, confirm password.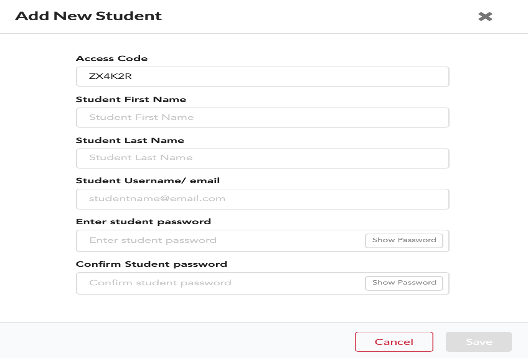 Select Save.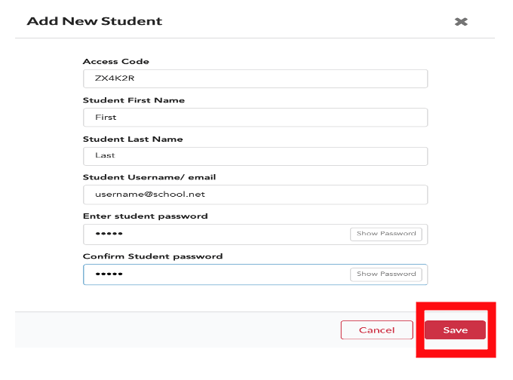 You will now see the student in this class roster, and the student will be able to log in and access Gallopade from gallopadecurriculum.com.
For student login instructions, click here: https://support.gallopade.com/logging-in-to-gallopade
If you need to add a student transferring from another class within the district, click here for instructions: https://support.gallopade.com/what-if-a-student-transfers-to-my-class-from-another-class-in-the-district