Where to Find Descriptions about Curriculum Resources
Look for the information button beside the title of every resource within a course.

Teachers can find important information such as resource descriptions, instructional strategies, and Student Book correlations by selecting the

next to each title name shown below.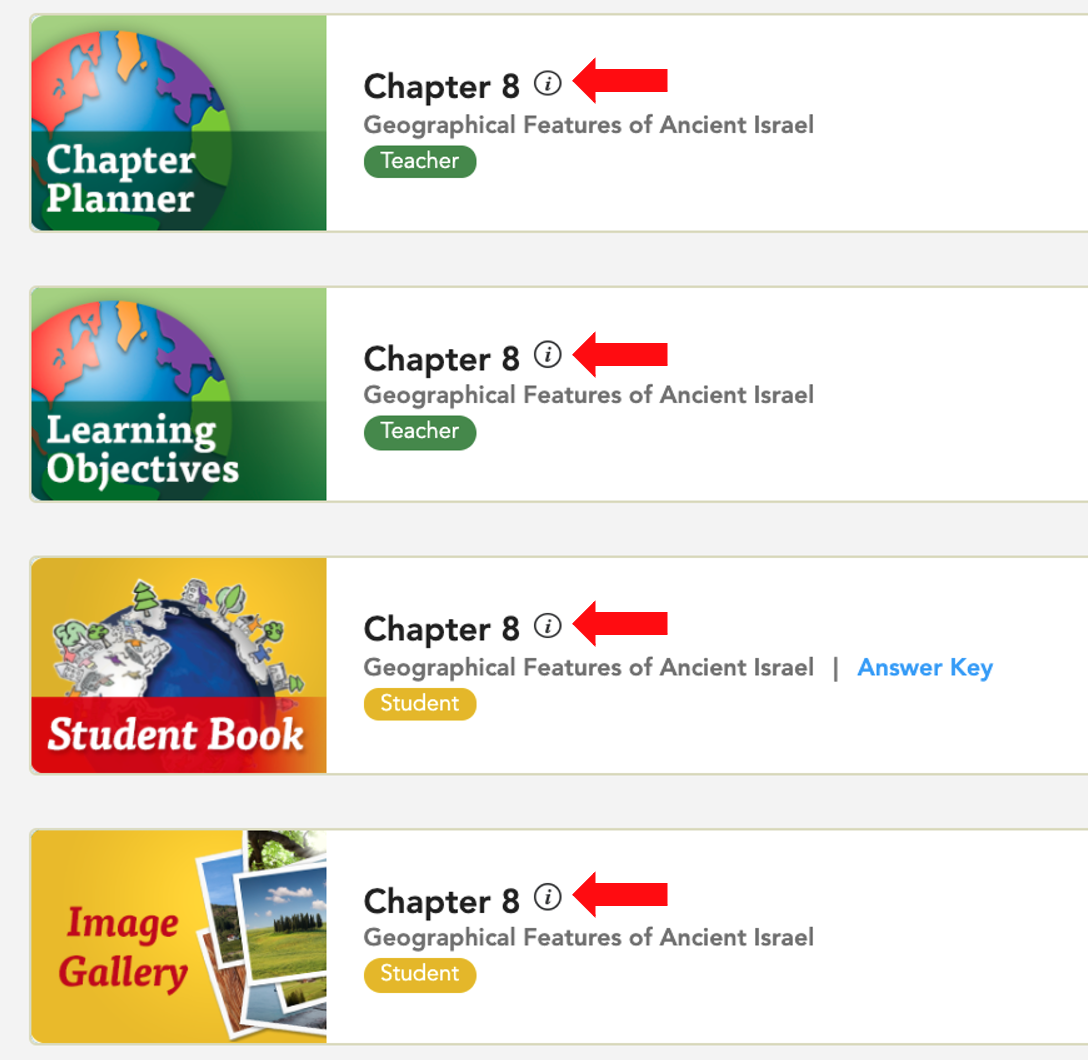 Here is an example of the information provided.