Once teachers share grades for an assignment, students will see the information in the My Progress area of the Student Dashboard.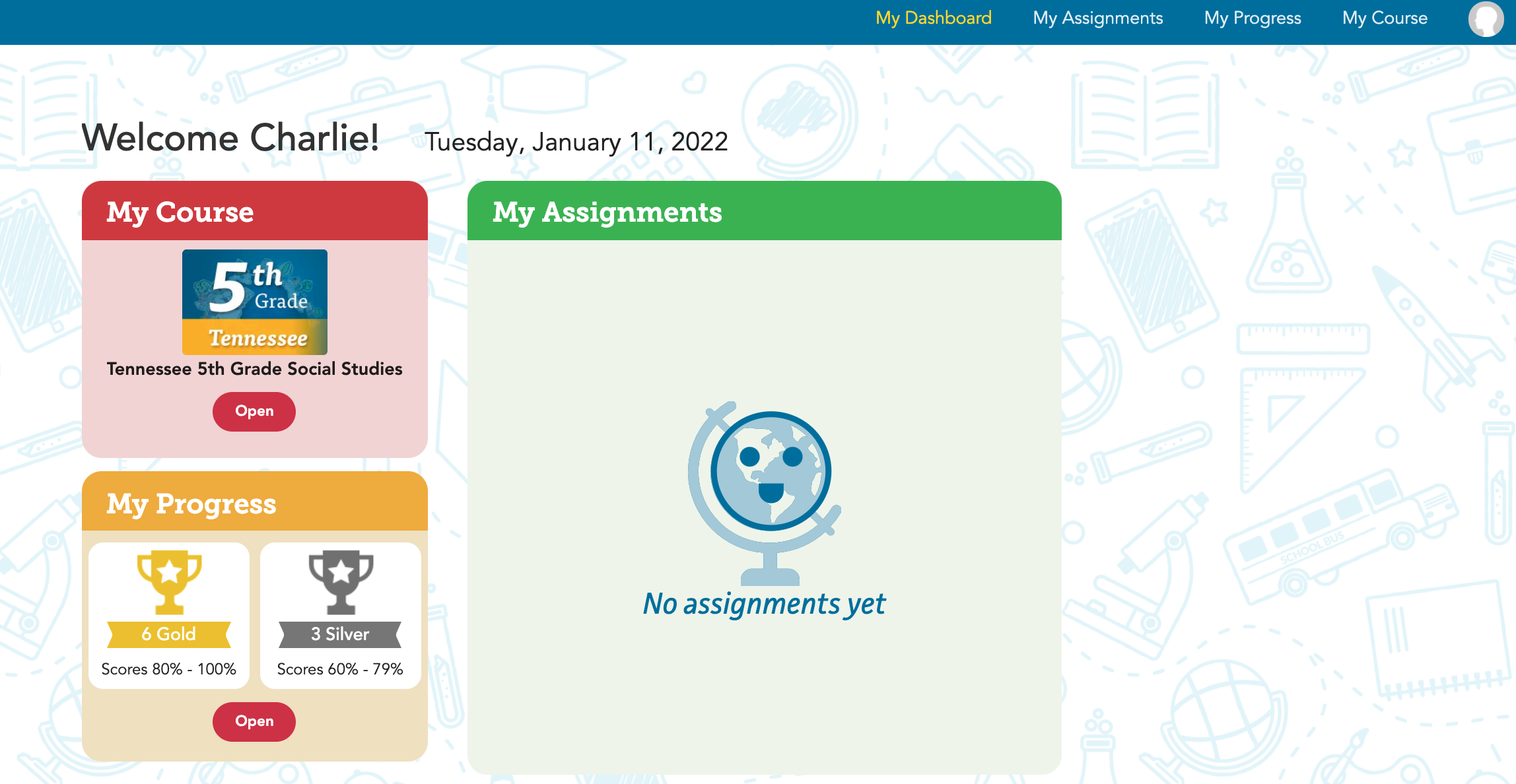 When students click on the red OPEN button on the My Progress section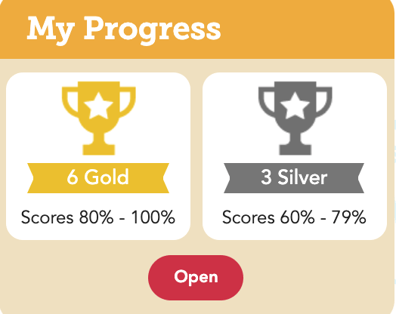 They will open a full view of the grades that have been released to them.

If students click on one of the blue links in the content listing,

they will be directed to the assignment tile.

There, students will be able to click on Review if the teacher has allowed students to review.