A single sign-on is a program that allows users to access several programs (including Gallopade Curriculum) using one application with a single username and password. Clever and ClassLink are two SSO programs commonly used by school districts.
Single sign-on programs manage many Gallopade settings including usernames, passwords, rosters, and class start and end dates. So, teachers and administrators who use SSOs to access Gallopade do not have access to those settings in Gallopade. For that reason, many of our articles are designated for SSO users or non-SSO users.
If you log in by going to gallopadecurriculum.com and selecting the red sign in button, that is an indicator that you do not use a single sign-on to access Gallopade.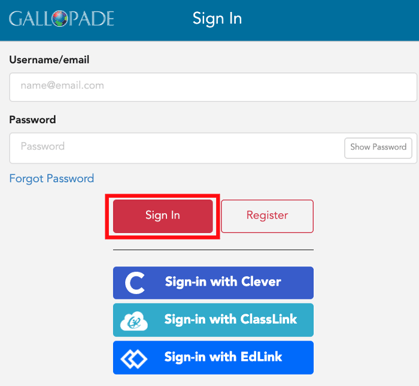 If you are unsure whether or not your district uses an SSO, please feel free to reach out to us via email, chat, or contact us.