Non-SSO Administrators can now edit a user's first name, last name, status, username, and password. Administrators can also view a student's class roster.
To edit an account, select Users at the top right of your dashboard or to the right of the school name.
Use the headers and/or filters to sort by username, first name, last name, etc.

Locate the user and select View to go to the user profile.

Once you are in the user profile, you can edit the user's status (to active or inactive), first name, last name, username/email, and password.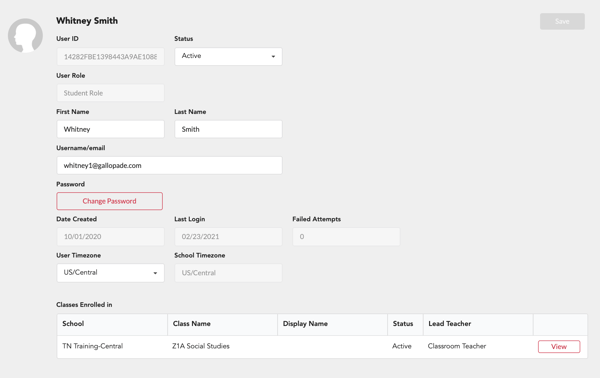 After making any changes, select Save.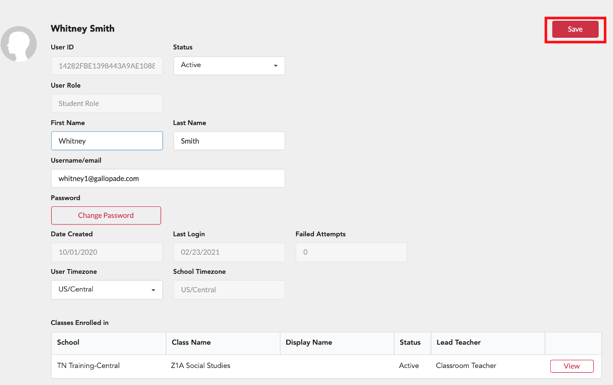 While in a student profile, you can also View the class roster.