Students will not have access to grades or graded assignments unless teachers allow it. This provides the steps for releasing grades and allowing students to review graded assignments.
When a student submits an assignment, the assignment moves to the student's Closed tab as shown in the image below. It does not matter if the assignment is one that is auto graded such as ExperTrack or if it is teacher graded.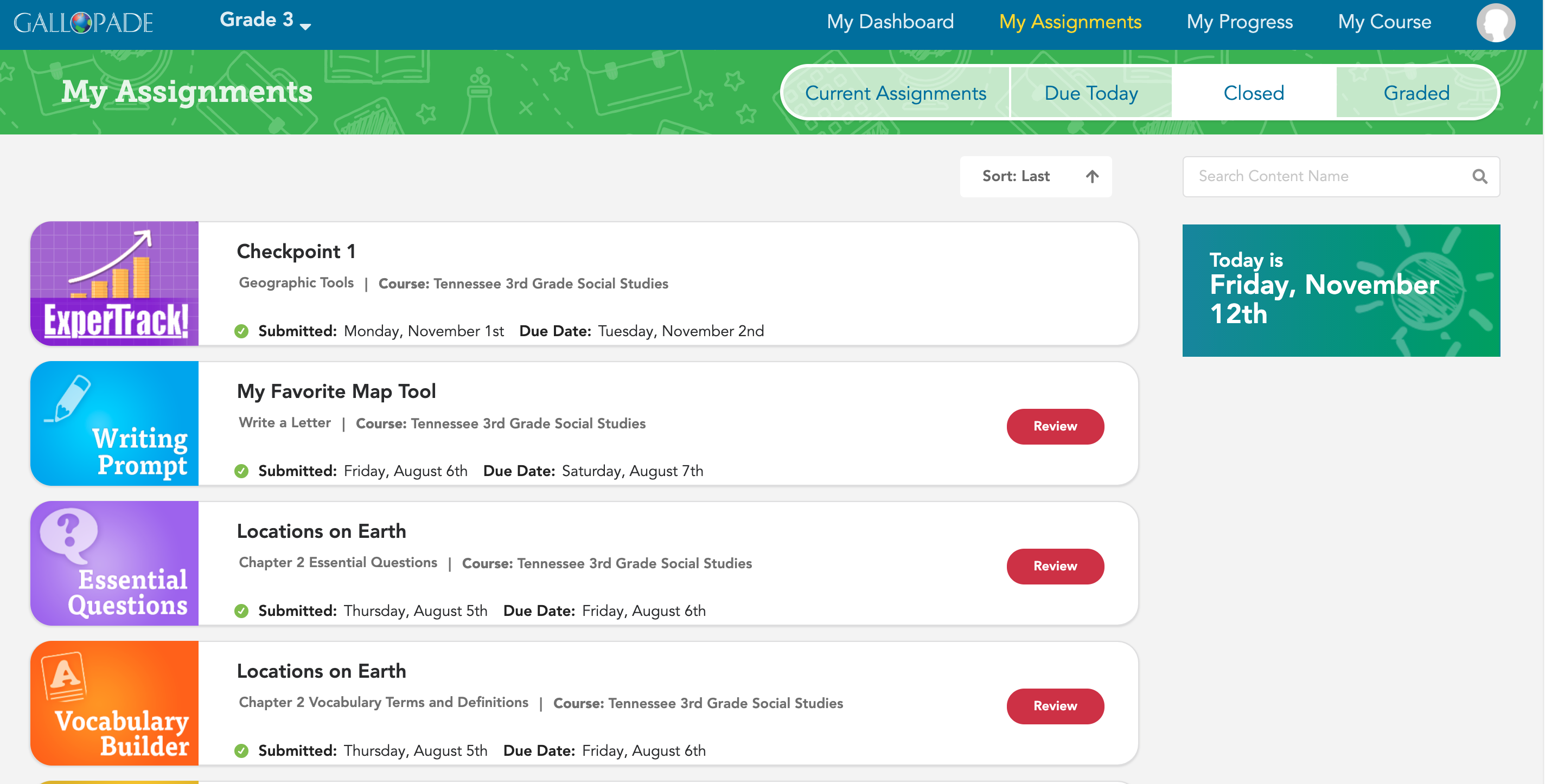 However, students will not see their grades unless the teacher has selected to release the grades.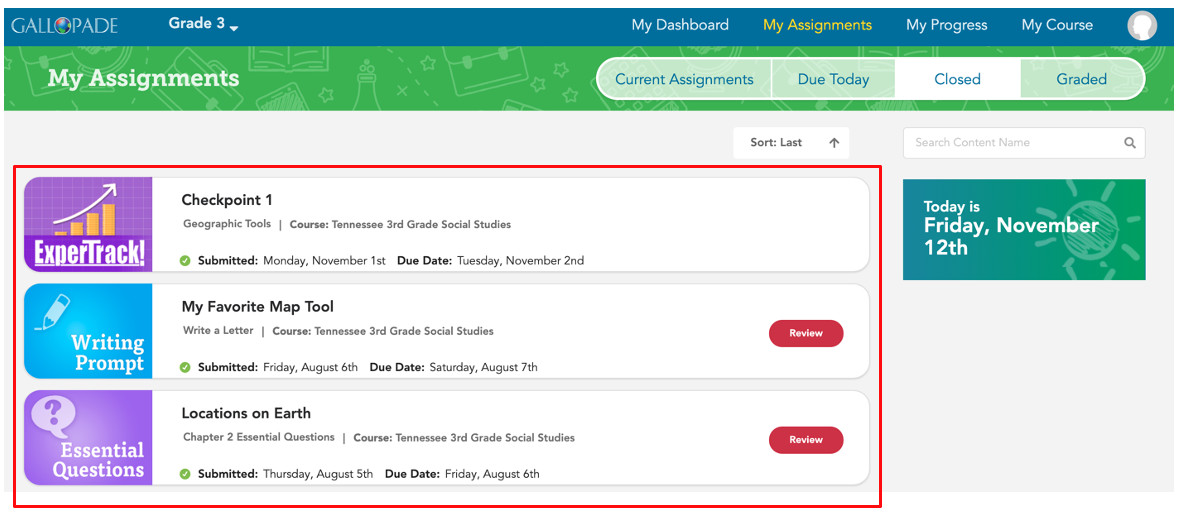 To allow students to see grades and/or review graded assignments, teachers must make the choice to release that information to students. This can be done when making an assignment or by editing an assignment when you are ready. NOTE: You may want to wait to allow review until ALL students have submitted the assignment.
To release grades when making an assignment, be sure to select Release grades to students under Reports and Grading.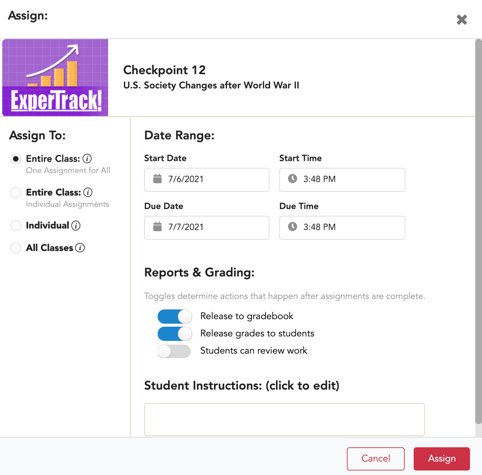 To edit to allow students to see grades and/or review, locate the Assignment and select Edit.


Make your selections and Save.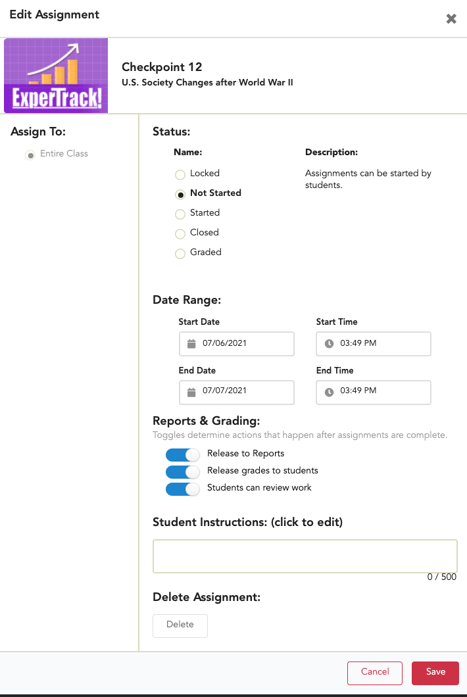 Please note that you can go into an assignment and make changes at any time. So, for example, you may opt to initially release grades to students and reports and then go back later to allow students to review their work. Always make sure to Save your changes.
After teachers release grade, students will see the grades under their closed assignments.