In order to see assignment data in reports, teachers must go choose to release the data to reports in assignment settings.
Option 1 for Releasing Data to Reports
1. When creating an assignment, teachers can choose to release data to reports. Data will then be sent to reports when students have completed the assignment and the submissions have been graded.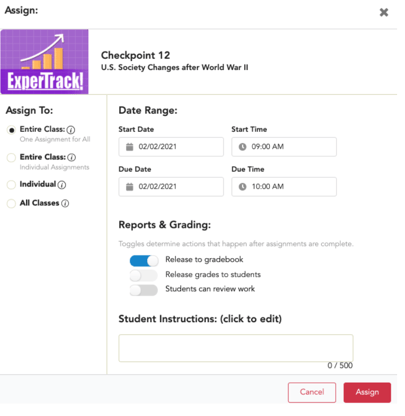 Option 2 for Releasing Grades to Reports
Teachers can go into an assignment at any time and make changes. You can locate the assignment from the Teacher Dashboard.

You can also access an assignment by navigating to the resource within the curriculum. So, for example, if you want to release the data for Chapter 12 ExperTrack Checkpoint, you can navigate to Chapter 12, locate the ExperTrack Checkpoint, and select the number of times assigned.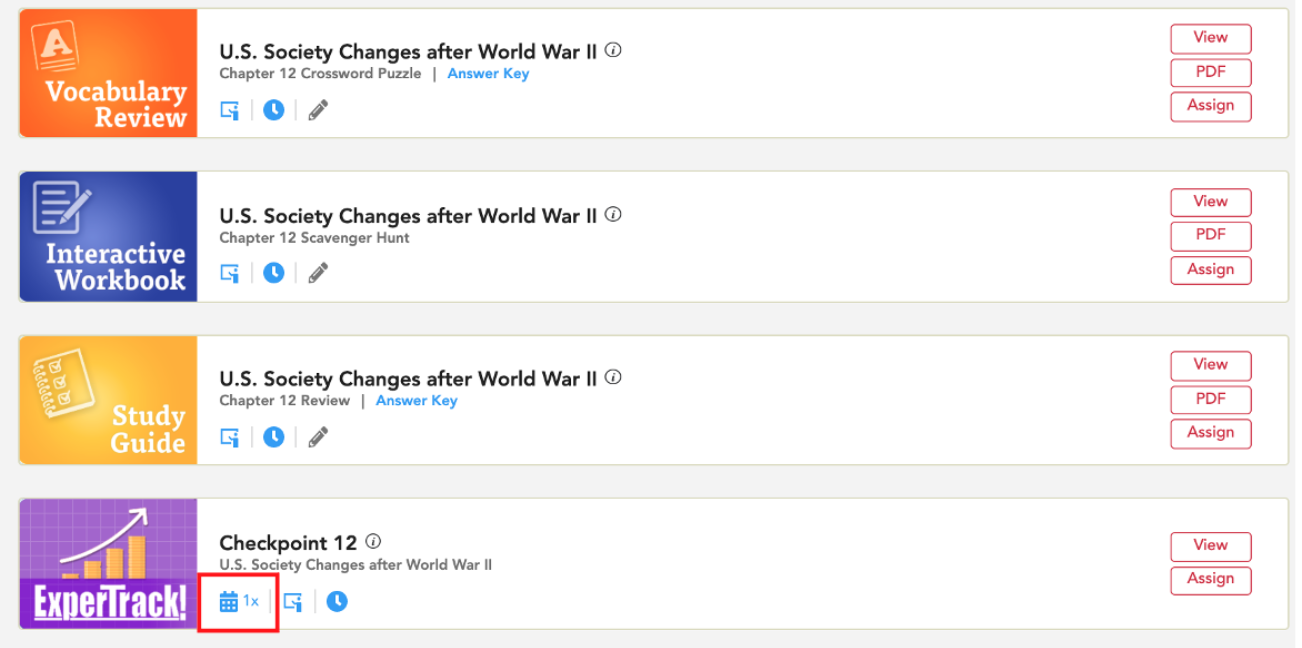 2. After locating an assignment, select Edit.
3. Upon selecting edit, you will see a pop-up box showing the Reports and Grading settings for the assignment. Select Release to reports and Save.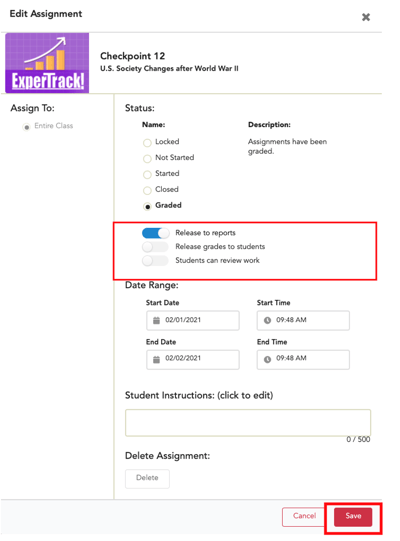 Note, you also have the option to select Release grades to students (so that students see their scores), and Students can review work (when you are ready students to access the graded assignment).