In order to see assignment data in reports, teachers must release the data to reports and mark the assignment status graded.
1. After an assignment is closed and graded, to release data to reports, locate the assignment and select
Edit.

2. Set the Status to Graded.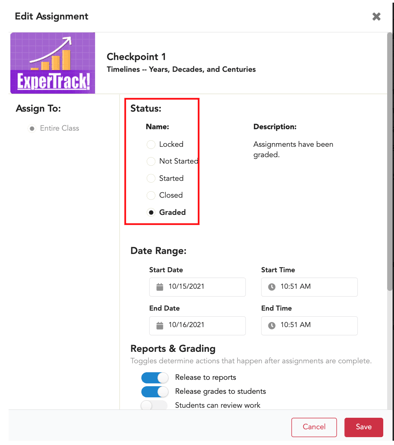 3. Select the Release to reports toggle and Save.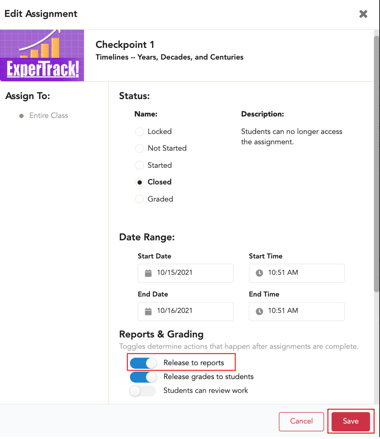 Note, you also have the option to select Release grades to students (so that students see their scores) and/or select Students can review work (when you are ready students to access the graded assignment).
Please
click here
to see a video demonstration of a teacher releasing grades to reports.
Please
click here
to see a video demonstration of a teacher releasing grades to students: