A Quick Guide for Students, Teachers, and Administrators
While logged into your Gallopade account, you can click on the question mark icon in the upper right corner of your dashboard to go directly to support.gallopade.com.
Once in the support hub, you can search by typing in a keyword into the search box and select from the results.
You can also browse by category.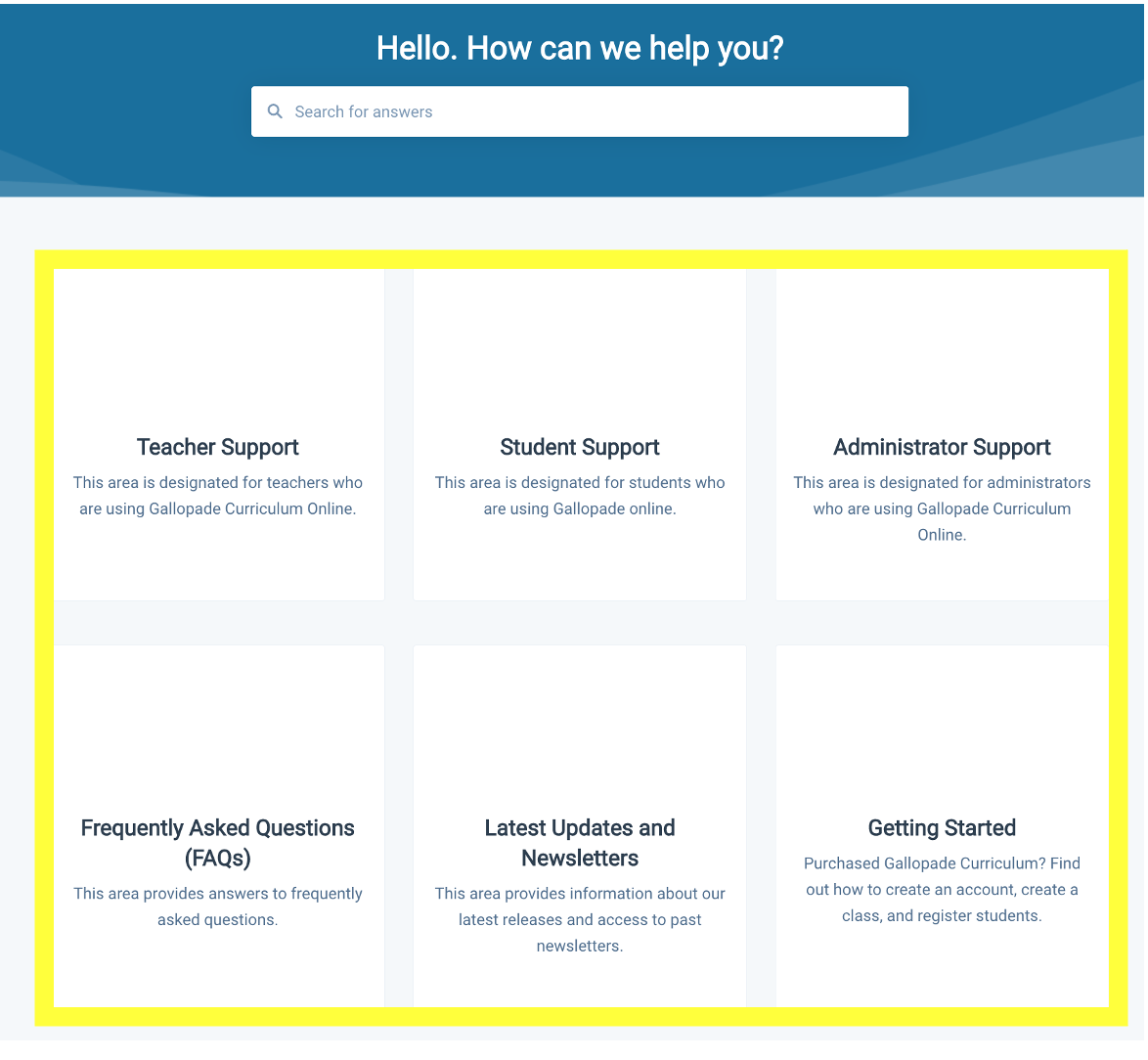 If you have specific questions or need something, please email your Gallopade support specialist or submit a ticket here.