PDF+ Resources include Student Books for Virginia, Louisiana, and Georgia 3-8. PDF+ Resources also include all Teaching Tools (listed below) except PSA, Writing Prompts, and Vocabulary Builders.
List of Applicable Teaching Tools
Artistic Expression
Digital Student Books (Georgia 3-8)
Document-Based Questions
Essential Questions
Graphic Organizers
Image Gallery
Interactive Workbooks
Maps Skills
Let's Practice
Let's Research
Let's Review
Leveled Literacy
Literacy
One More for Fun
Project-Based Learning
Study Guide
Vocabulary Resource
Vocabulary Review
To use the full page Read Aloud feature, open the resource, and select Listen.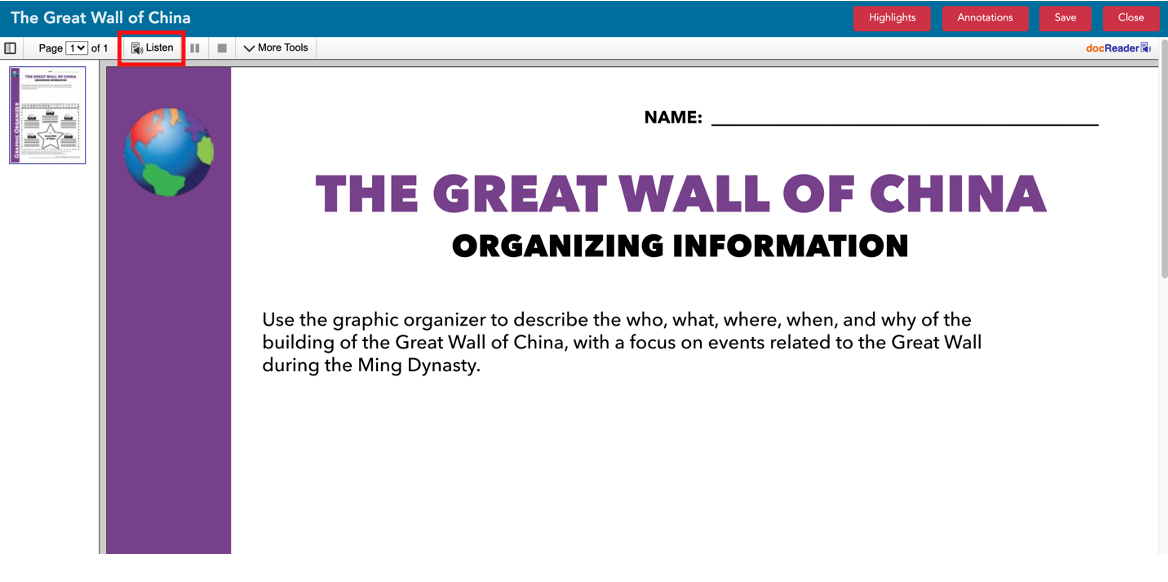 To select specific text to be read aloud or translated, click and drag to select specific text.

Then select Listen.

To have text translated, click and drag to select text, and select translate.

Then select the language fro the list.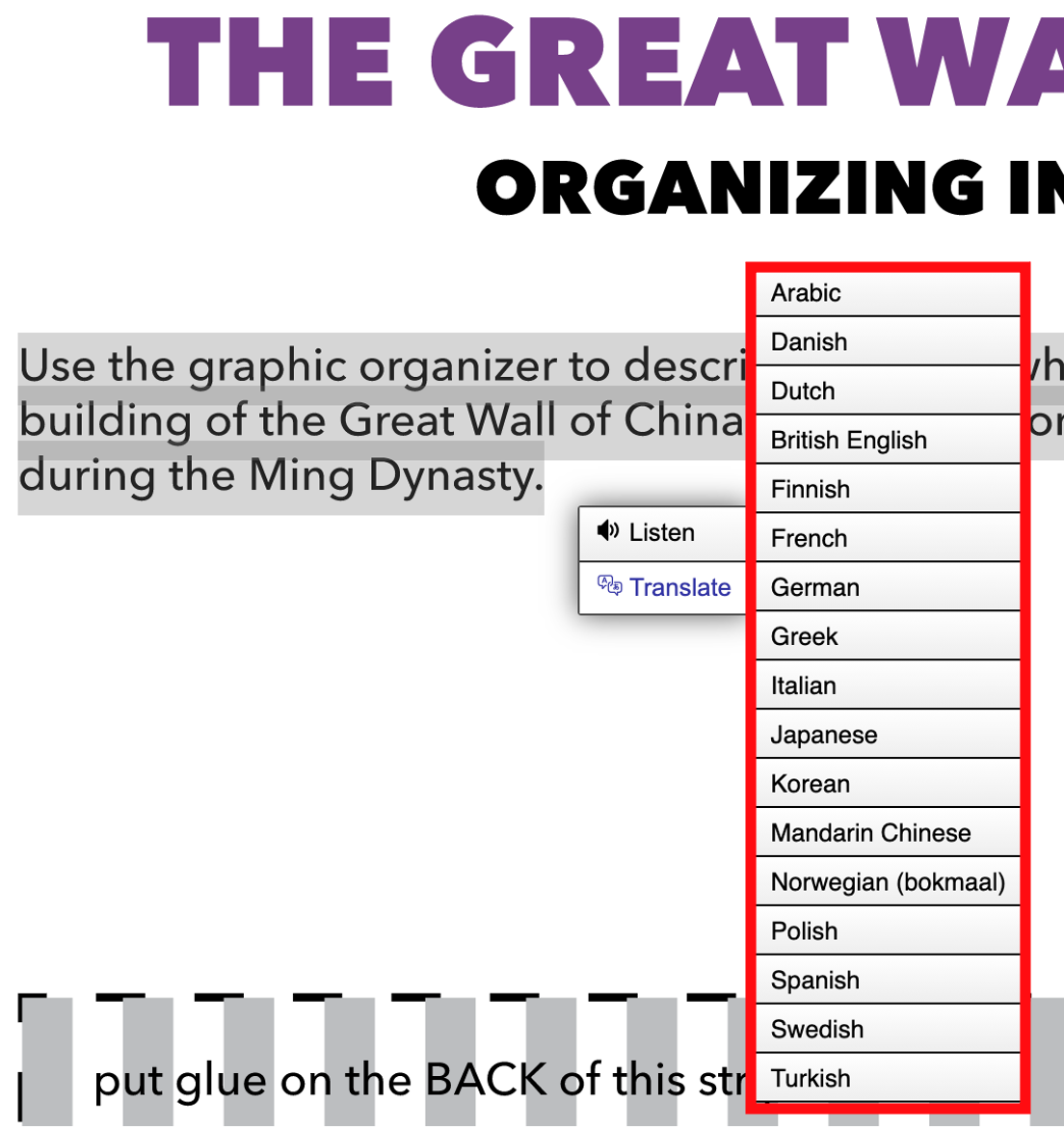 Select I understand.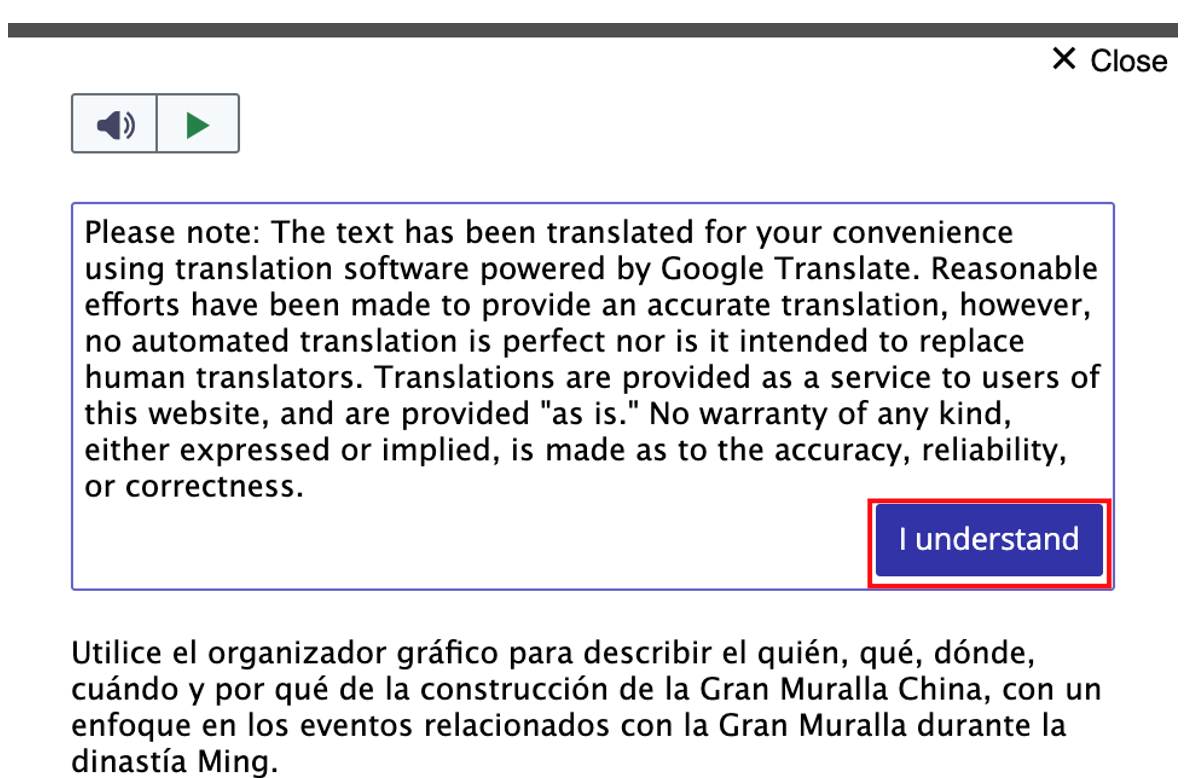 Then select, the
play

button.

To use Read Aloud and Translate while using annotation tools, select the Read Text tool.

Then click and drag to select text.