You will see a menu across the top of every page.

To use Read Aloud, select Listen from the top menu.

That will bring up a listen button on the left. Select the Listen button on left to activate Read Aloud.

To select specific text for Read Aloud, place your mouse cursor on the page, and click and drag to select text. After selecting your text, release your mouse click. Then select Listen.

To have text translated, click and drag to select text, and then select Translate.

Then select a language.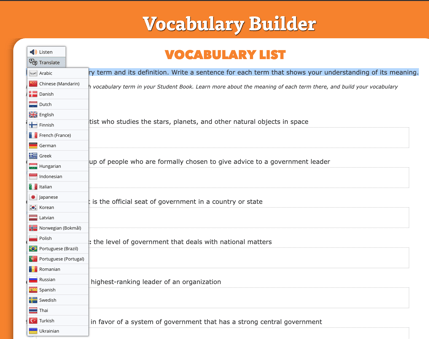 You will see the translated selected text. Select the play button to hear the text read aloud.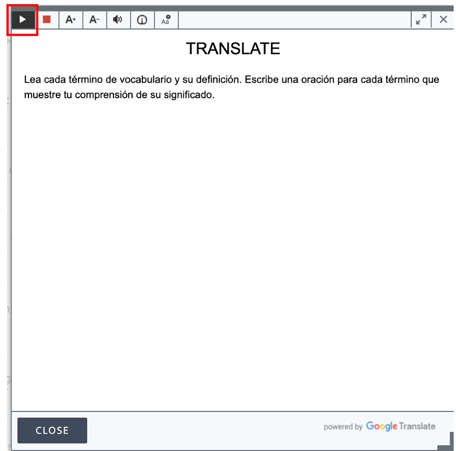 Interactive
ClickBook (Georgia)
Digital Student Books for TN (K-8), OH (K-8), and GA (Kindergarten-2nd Grade)
Artistic Expression
Let's Practice
Primary Source Analysis Activities
Vocabulary Builders
Vocabulary Quizzes
Writing Prompts