Reports & Grading toggles determine what happens after an assignment is complete. Set the Reports & Grading toggles when making an assignment. Then edit toggle settings as needed.
Report and Grading Toggles are part of assignment settings.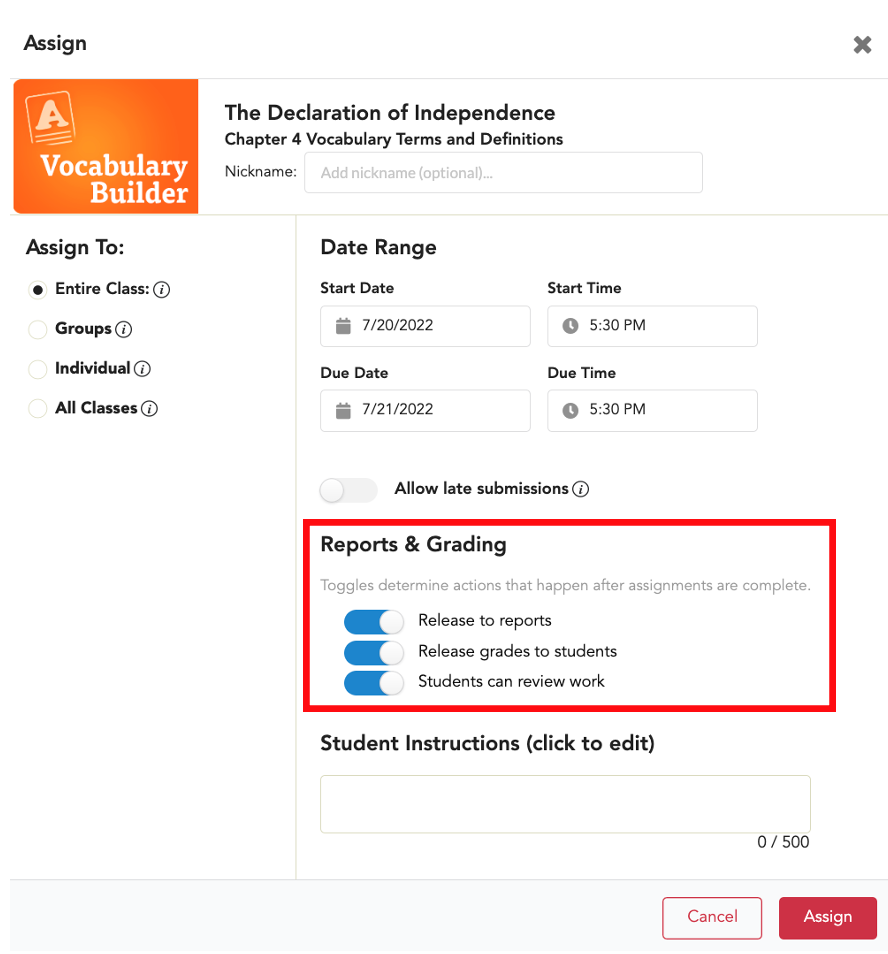 Select Release to reports to send graded assignment data to reports. (If assigned more than once, only the latest released grades will show in reports.)
Select Release grades to students to allow students to see scores as work is graded.
Select Students can review work to allow students to review their locked-in submissions.
The image below shows the default settings for ExperTrack.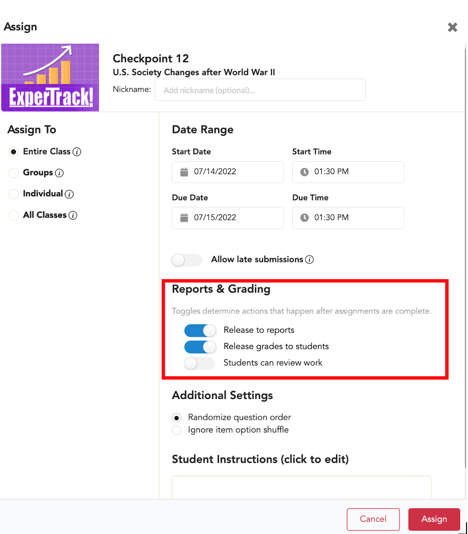 How to Edit an Existing Assignment
To edit settings (including the status and toggles) for an existing assignment, locate the assignment, and select Submissions.

This will open the Submissions page for the resource, where you will see all assignments for the resource for the class. You can change the toggles from the submissions page.

You can also use the first column to select which assignment to edit. The box at the top will select all instances.

Then select Edit.

After selecting Edit, the assignment settings will pop up.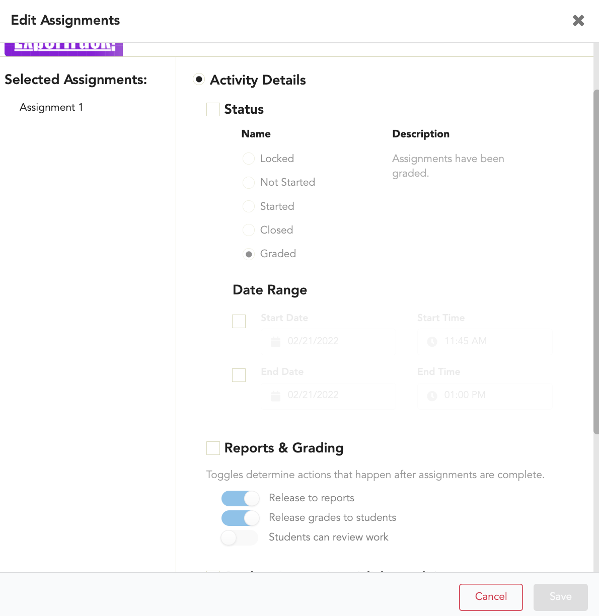 In the pop up pop, scroll as needed and select Reports & Grading.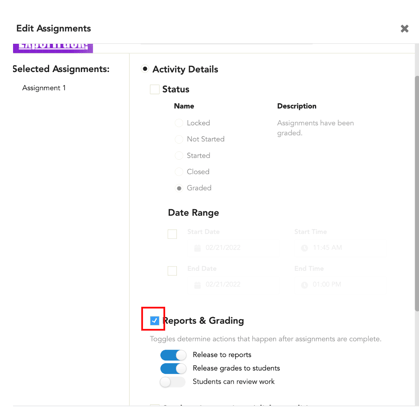 Make your toggle selections.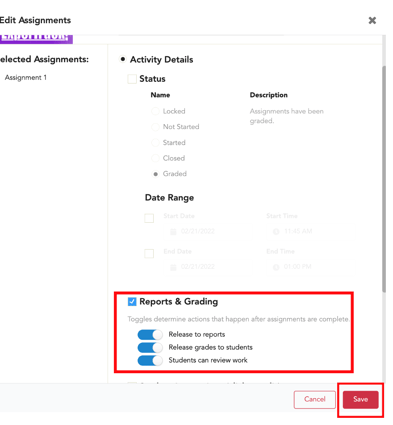 Check to make sure the status is Graded. After selecting the toggles and the assignment status, select Save .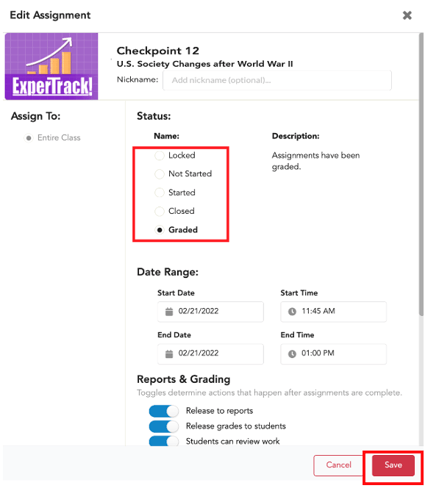 Please note that you can go into submissions and make changes using the edit button at any time. So, for example, you may opt to initially release grades to students and to reports and then go back later to allow students to review their work. Always make sure to save
your changes.