After an assignment is completed and graded, there is final step to complete in order to release grades to reports. There are 2 ways to complete this final step.
Option 1 - From the Assignment Settings
1. Once an assignment has been completed by all students and graded, locate the assignment and select Edit.

2. Scroll to the top of the assignment settings and change the status from Closed to Graded.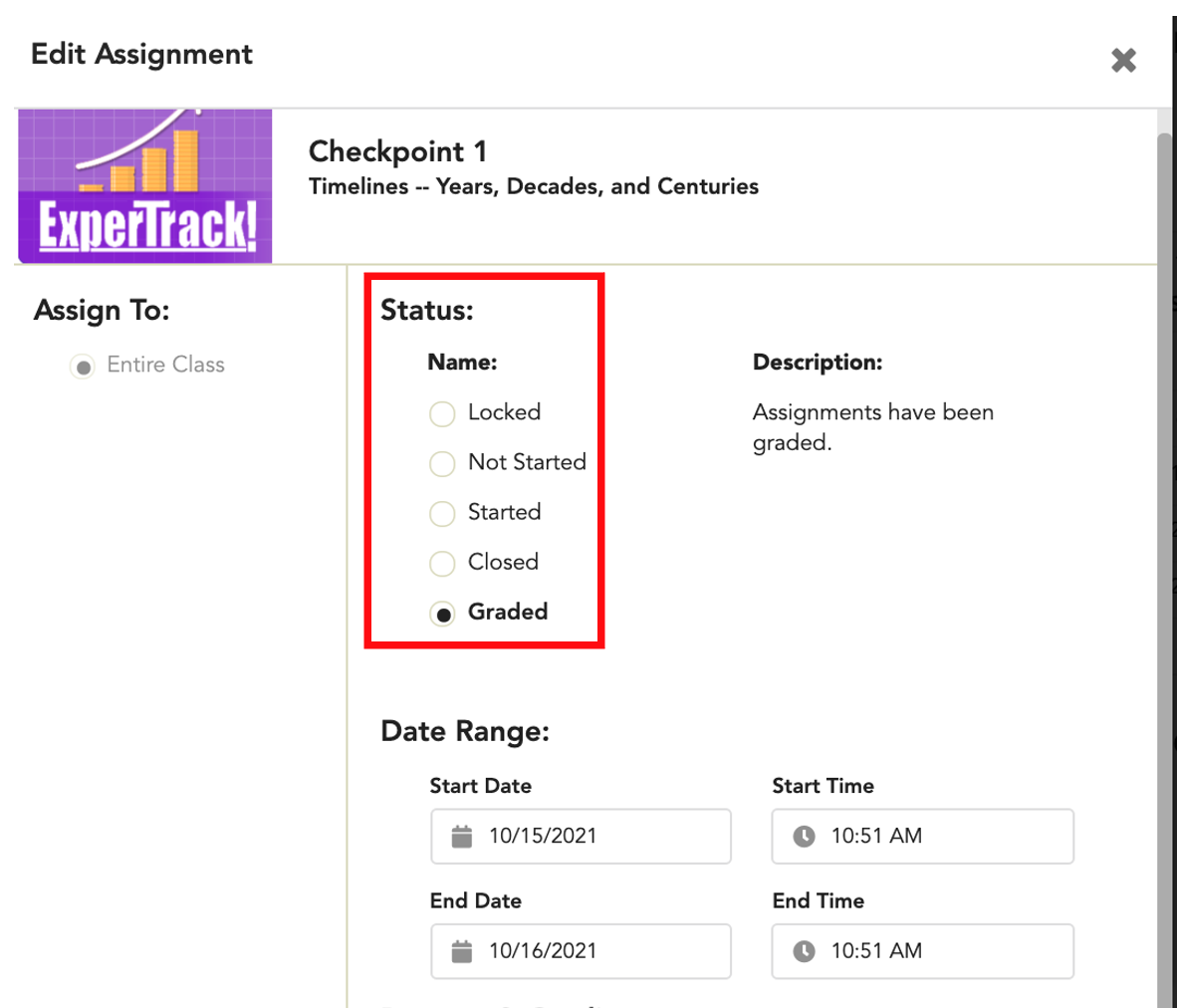 3. Also, scroll down to the Reports and Grading toggles and select Release to reports. Then, select Save.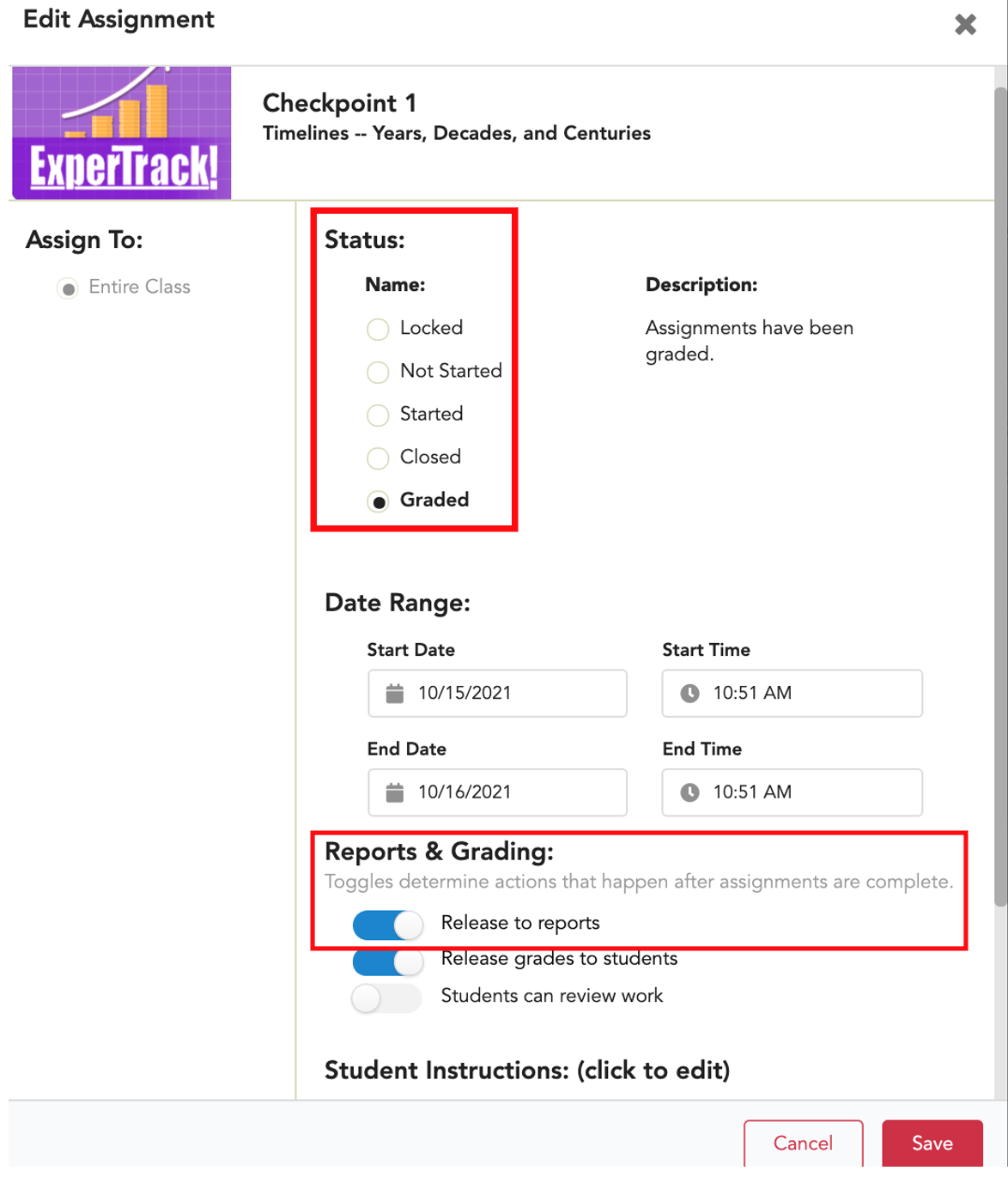 Once you have moved the status to graded and turned on the toggle to Release to reports, the grades will move to reports.
Option 2 - From Assignment Submissions
After an assignment is closed and graded, teachers can also mark the grading complete from the Submissions area of an assignment to release grades.
1. Locate the assignment and select Submissions.

2. Locate the red Mark Grading Complete button in the left panel.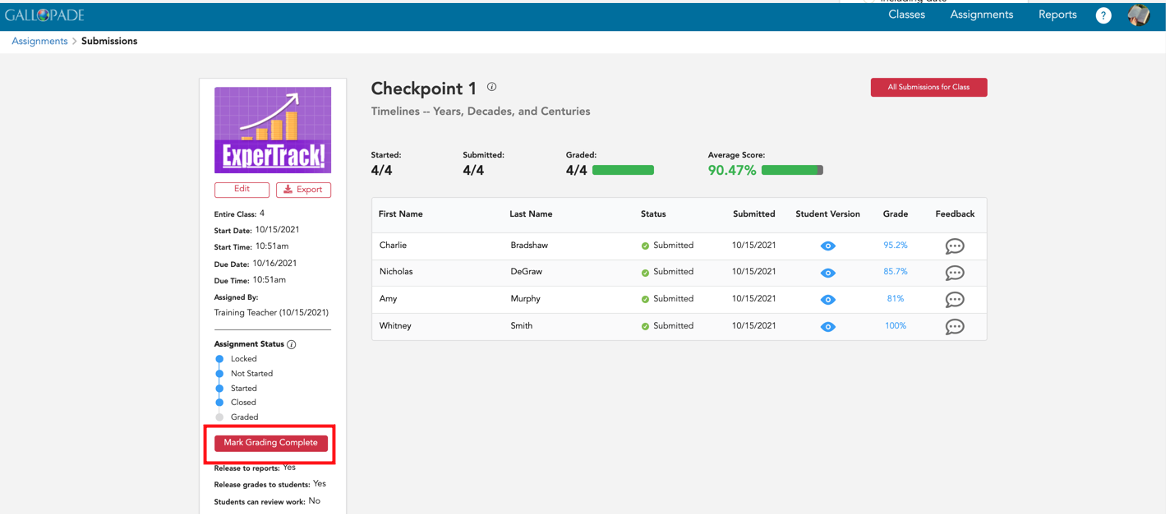 3. Select Mark Grading Complete.
4. Selecting Mark Grading Complete will open a box that allows you to check your toggle options. Make sure Release grades to reports is selected as shown below, and Save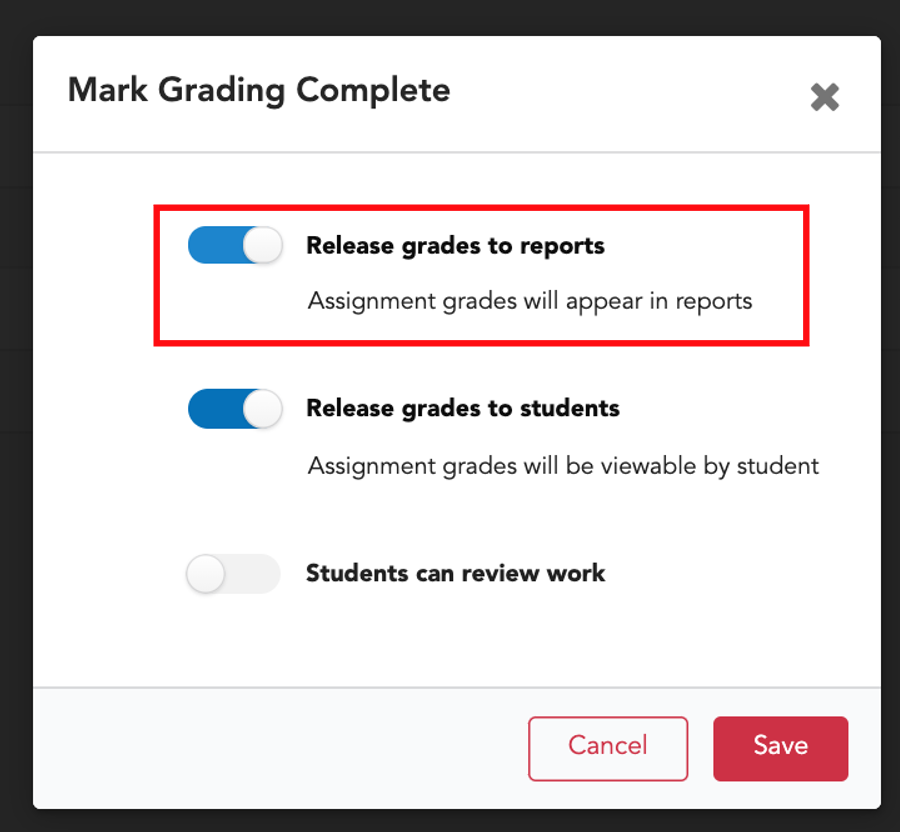 .
Please note, once you have marked the grading complete, the status will be graded, and the Mark Grading Complete button will change to Report Settings. So, if you see a red Report Settings button, that indicates the assignment has been marked graded and the data has been released to the reports for the class.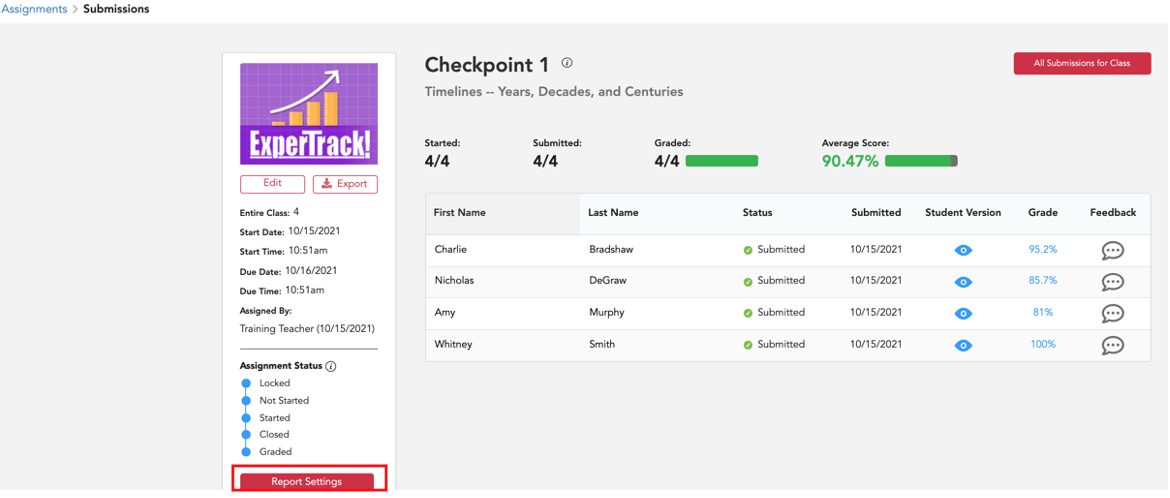 To see a video on how to release grades to reports,
click here.