To reassign, you will assign again by making a new assignment.
To reassign a Gallopade resource, navigate to the resource in the course, and select Assign.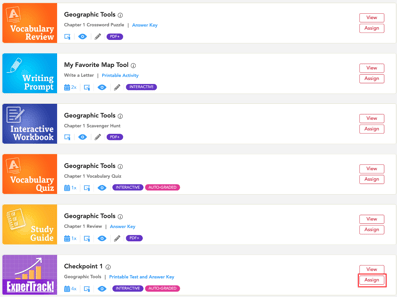 Choose your assignment settings: Assign to, Date Range, Reports and Grading settings, and Student Instructions (optional), and Assign.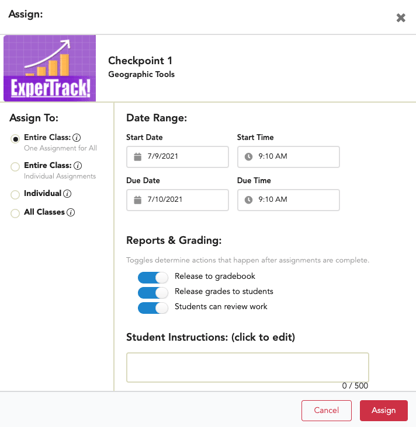 When you assign again, students receive a new copy.
When you go back into the chapter, you will see that the Times Assigned will be updated in the course under the subtitle of the assessment.