Not only can you go to Assignments and search by date, you can also access an assignment from its location in the course.
When you are in a course, every resource will show how many times it has been assigned (if it has been assigned) as shown for the ExperTrack Checkpoint 12 below.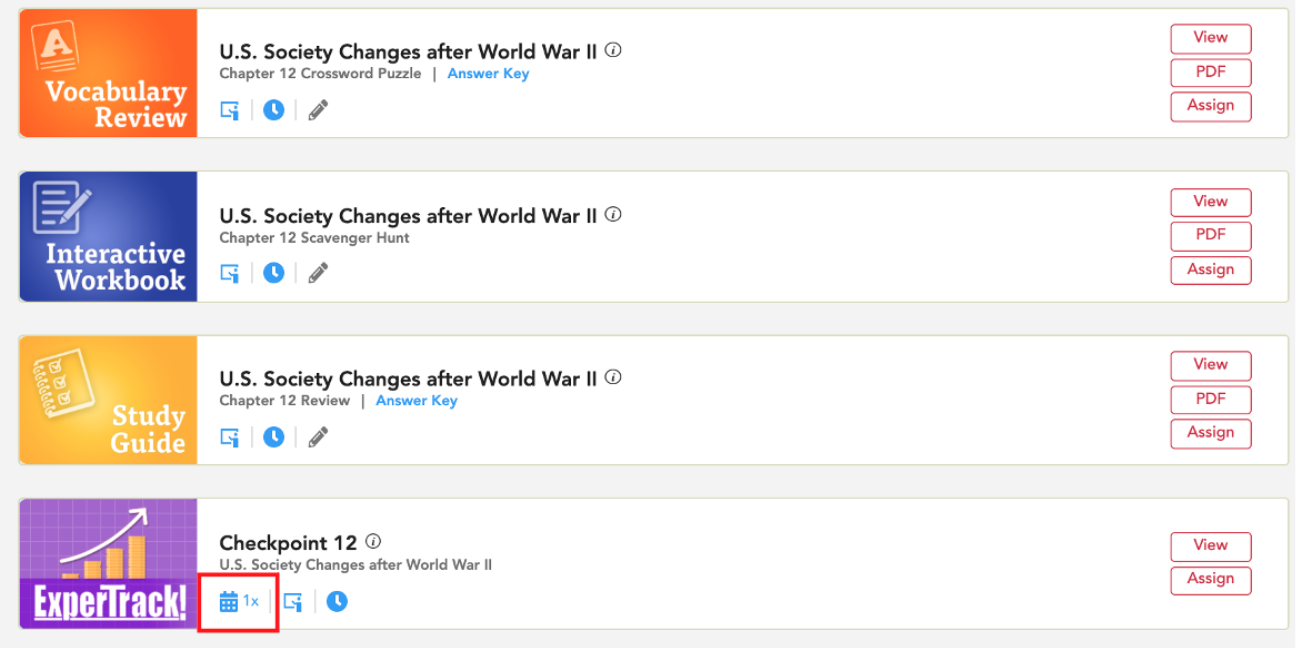 To quickly go to the assignments for that resource, select the number of times it's been assigned.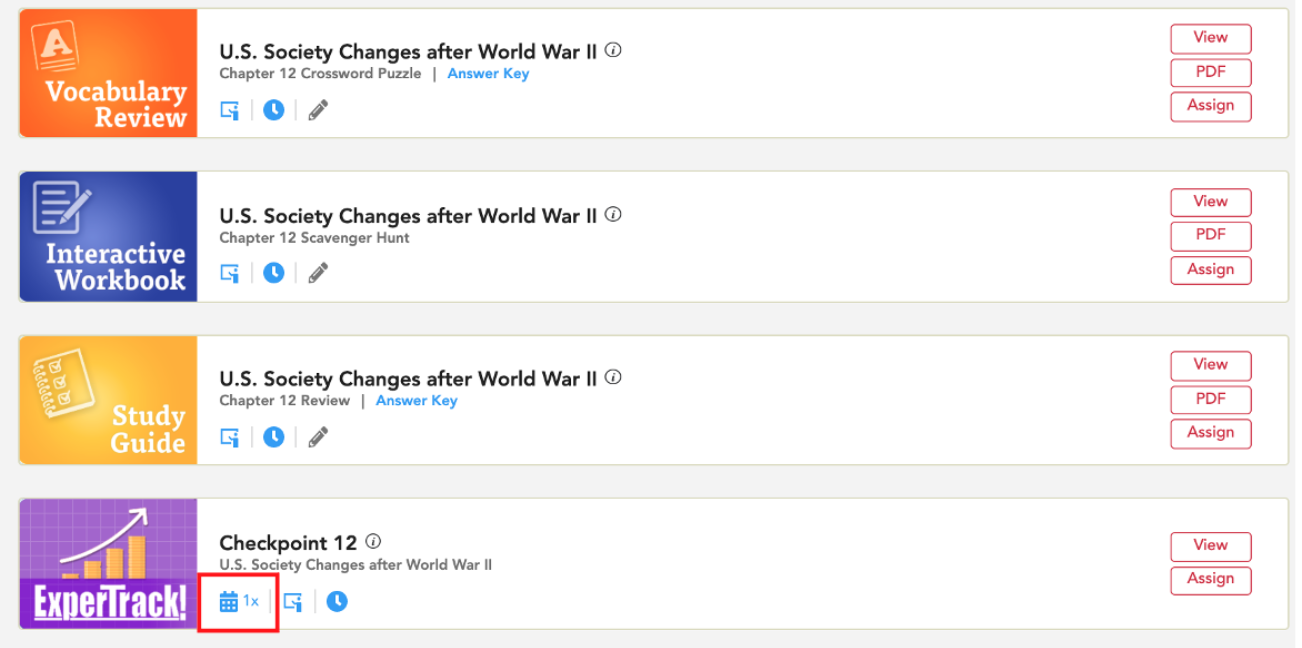 Upon selecting the number of times assigned, you will see a pop-up box showing the assignments where you can view, edit, or go to submissions.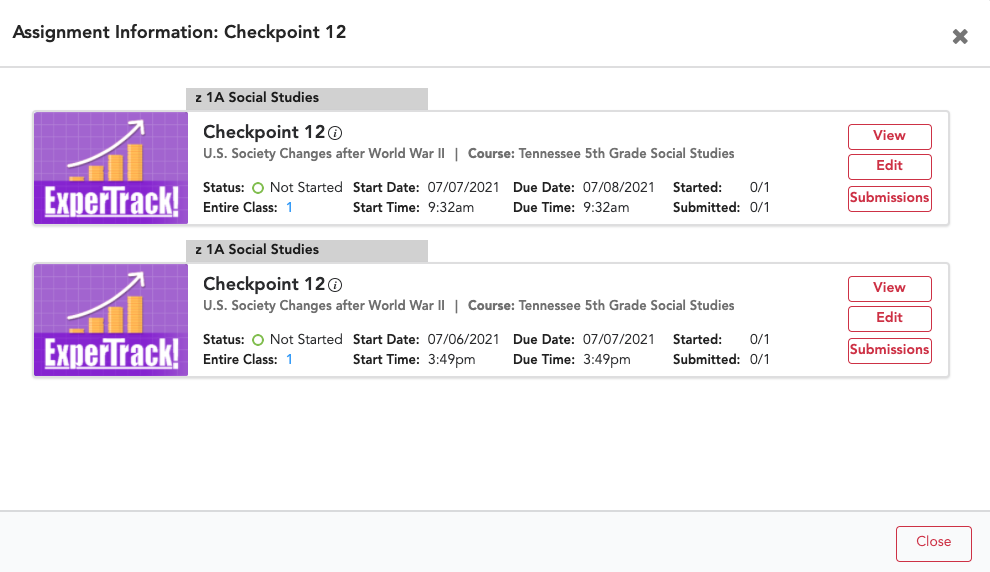 From the submissions page, you can select the red All Submissions for Class button.

On the All Submissions for Class page, you will see and can manage every individual assignment and class assignment for that resource for the class.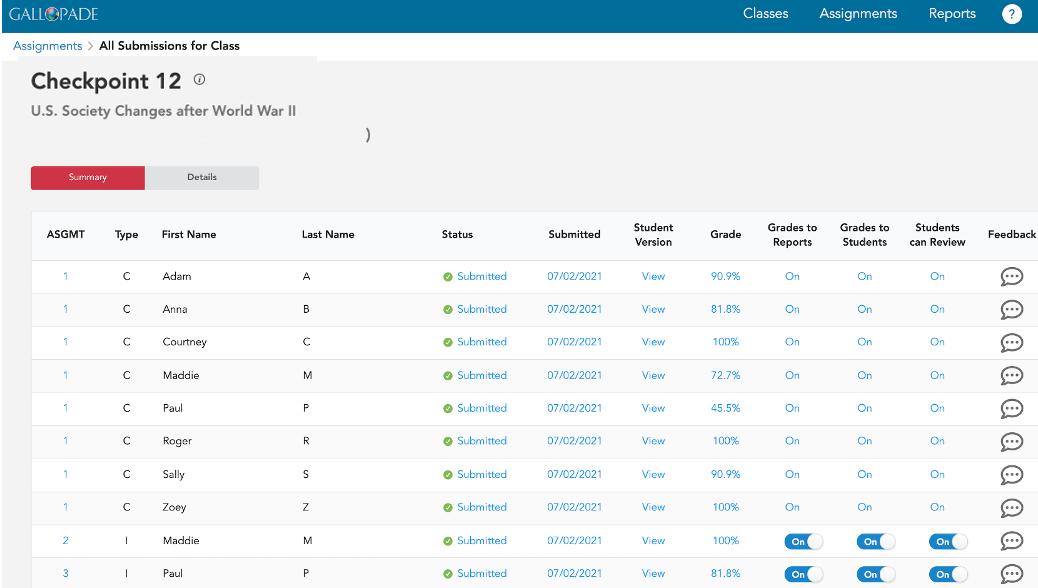 For details regarding locating assignments for all classes using due date and filters, please refer to the article here: https://support.gallopade.com/a-teachers-guide-to-locating-a-past-assignment