To print a copy of a test submission, locate the assignment, and select Submissions.

Select the Student Version or Grade for the student.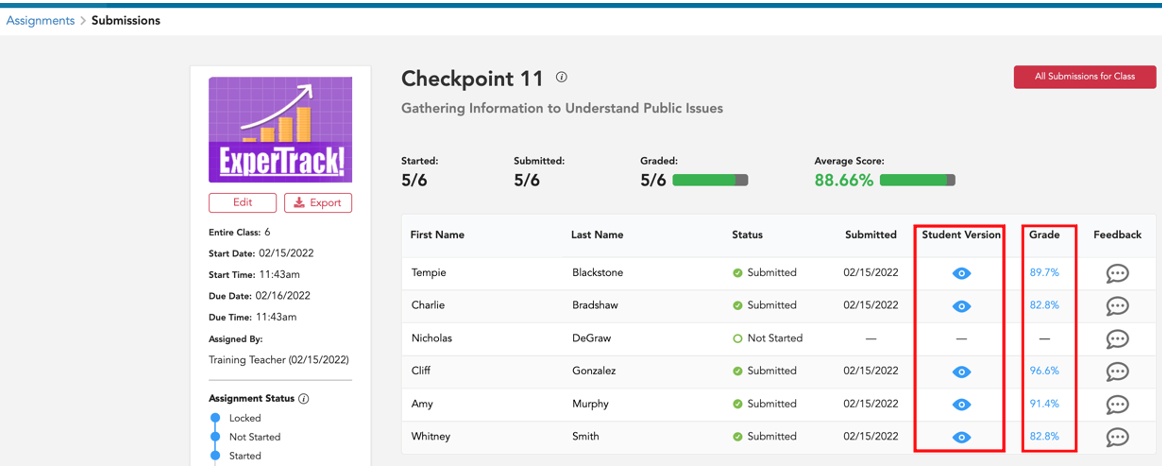 When you open the submitted ExperTrack, select Close to go back to Submissions

Select Print Preview to see the printable version.

Select Print and set your print preferences.

Select Return to go back to Submissions.

For more information on ExperTrack features for teachers, click here.