How to Print a PDF+ Teaching Tool
1. Locate the item you want to print.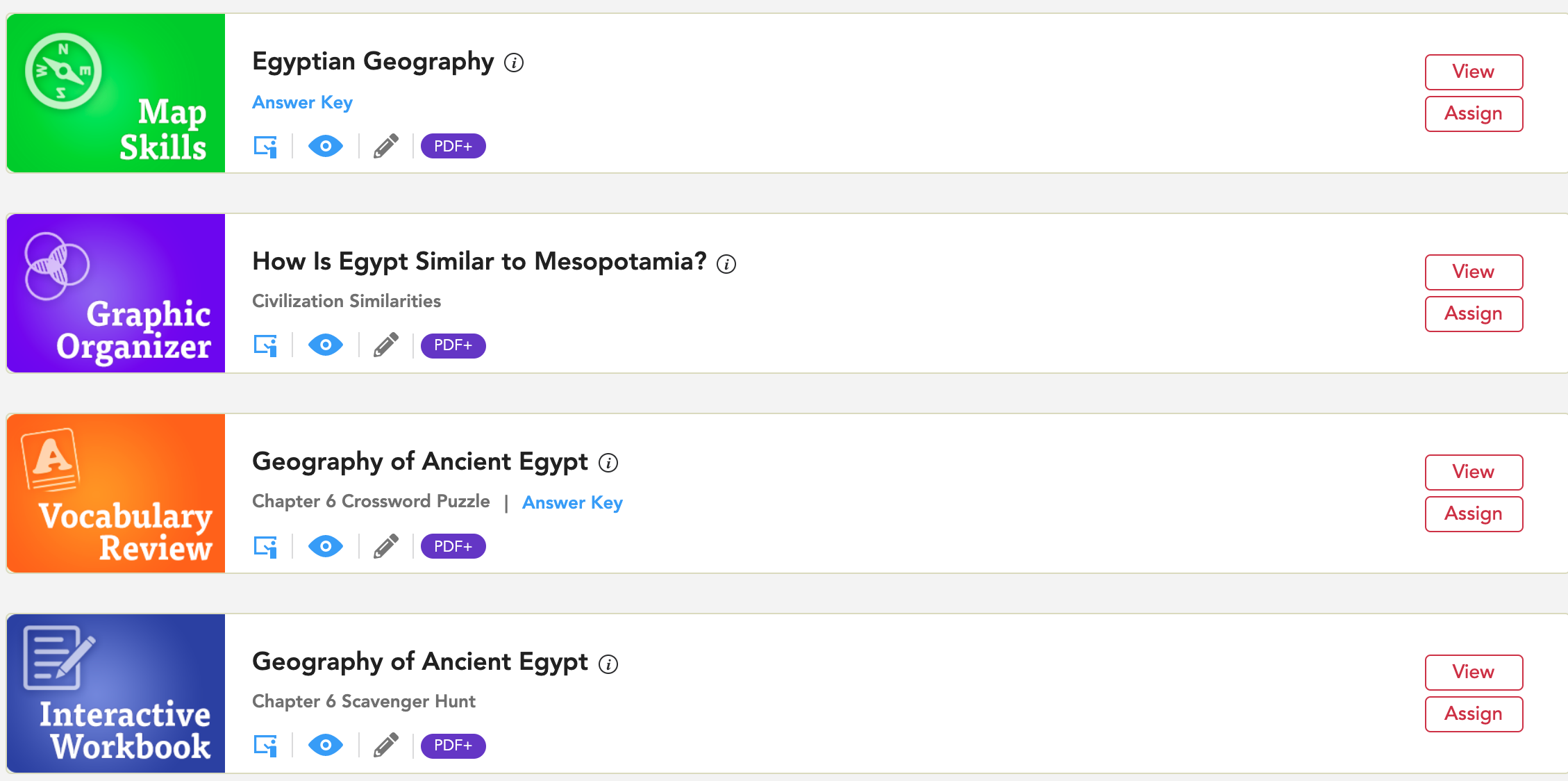 2. Select View to open.

3. Select More Tools.

4. Select Print Document.

Note: If you have a small screen, you may see a print icon as shown below.

List of Applicable Teaching Tools
Artistic Expression
Digital Student Books (Georgia 3-8)
Document-Based Questions
Essential Questions
Graphic Organizers
Image Gallery
Interactive Workbooks
Maps Skills
Let's Practice
Let's Research
Let's Review
Leveled Literacy
Literacy
One More for Fun
Project-Based Learning
Study Guide
Vocabulary Resource
Vocabulary Review
PLEASE NOTE: Demo accounts and training accounts do not include printing. As a Gallopade curriculum user, you will have the option to print when you log into Gallopade using your permanent account. Digital Student Books are not printable. Printed Student Books can be ordered from Gallopade.