Non-SSO teachers can create student accounts/add students directly into a class.
To add a brand new student, while logged into your teacher account, find the class, and select Roster.

This will take you to the Class Roster.

From the class roster, select the red + Add New Student button.

Fill out all fields: first name, last name, username/email, password, confirm password. Please note: Usernames must be unique. You may want to use email addresses or studentname@districtname. Passwords must be at least 5 characters.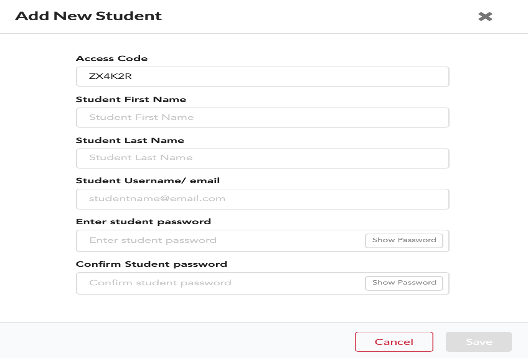 Select Save.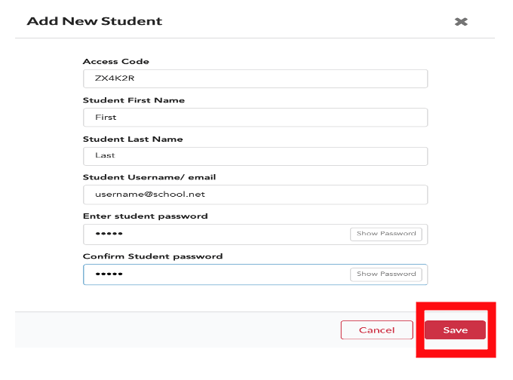 You will now see the student in the class roster, and the student will be able to log in and access Gallopade.
For student login instructions, click here: https://support.gallopade.com/logging-in-to-gallopade
If you need to add a student transferring from another class within the district, click here for instructions: https://support.gallopade.com/what-if-a-student-transfers-to-my-class-from-another-class-in-the-district