Throughout the Gallopade Curriculum Online, when a resource has an answer key, you will find Answer Key in blue next to the subtitle of the resource.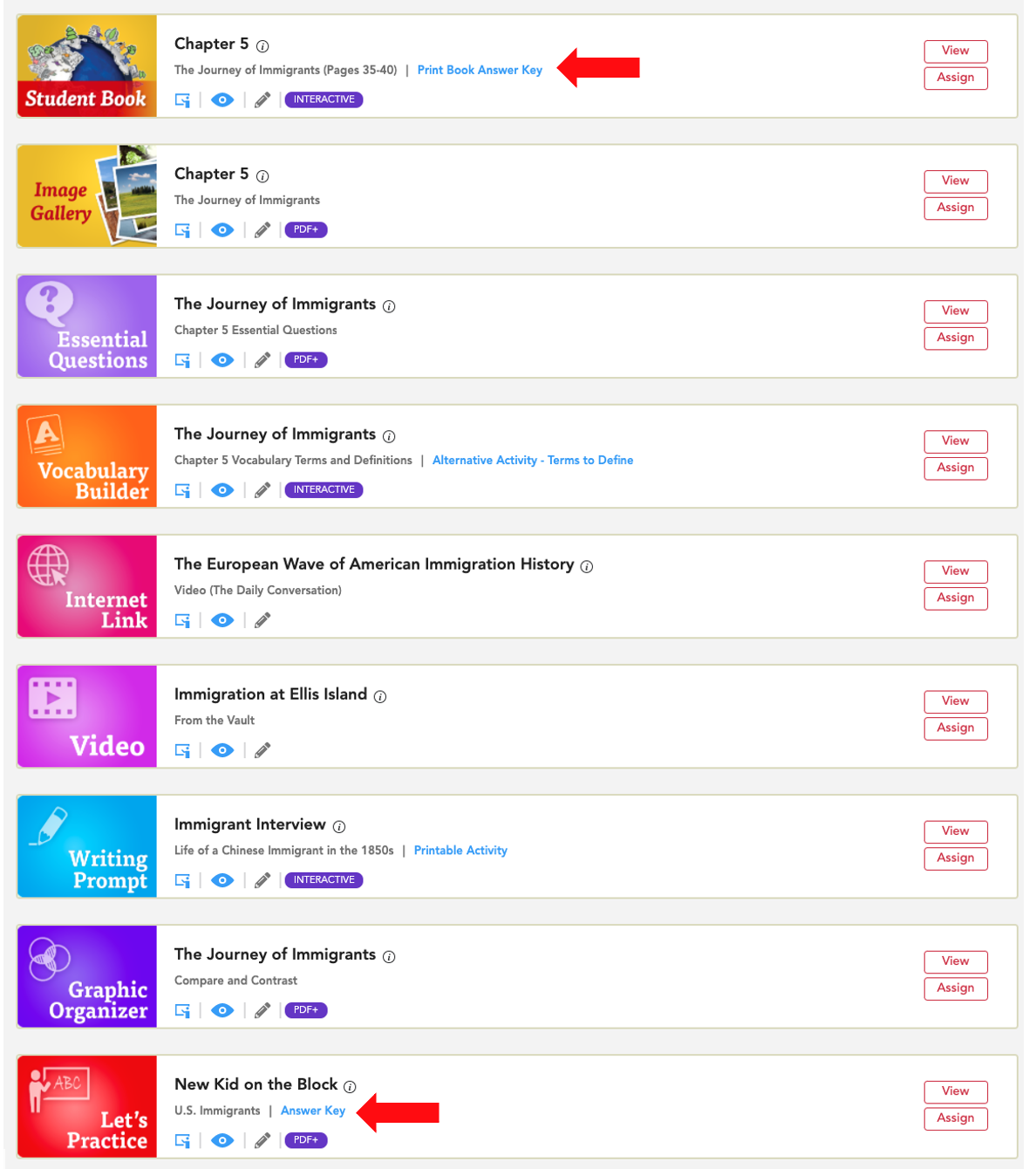 Select Answer Key to view the printable PDF.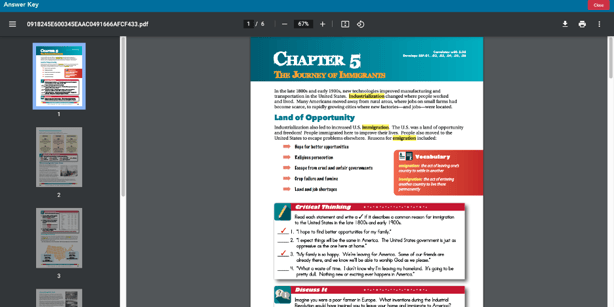 While viewing an answer key, you will have the option to download, print, or close in the top right corner.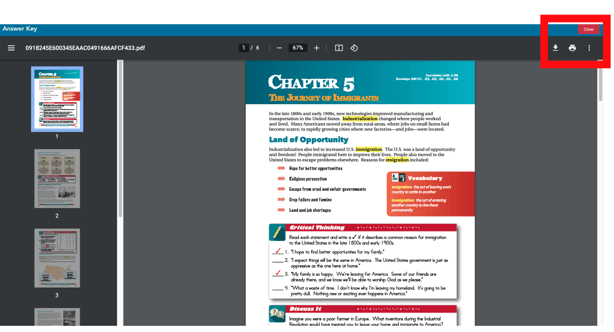 1. Answers for Digital ExperTrack assessments are built in for teachers, and there are no separate answer keys. Teachers automatically see answers highlighted in yellow when viewing an ExperTrack assessment.
2. Demo accounts and training accounts do not include printing. As a Gallopade curriculum user, you have the option to print when you log into Gallopade using your permanent account.