When viewing assignments, teachers can filter by date, key terms, class, content type, assigned by, assigned to, and status.
The Gallopade assignments calendar defaults to today's date, and assignments are organized by due date. The calendar shows all assignments due on or after the date selected. This means that when you open the assignments tab and see the calendar defaulting to today's date you will see all assignments due today or in the future. If you don't have any current assignments, you won't see any assignments while on today's date. Your screen will look empty as shown below.

So, to locate past assignments, select a date on or before the assignment due date. For example, to find an assignment from August 2nd, you will need to select August 2nd or a prior date to see the assignment. In the example below, the date on the calendar was changed to September 1, so you see a list of all assignments with a due date on or AFTER September 1.

In addition to due date, you can filter by using search bar to search by words in the title.

You can filter assignments by class.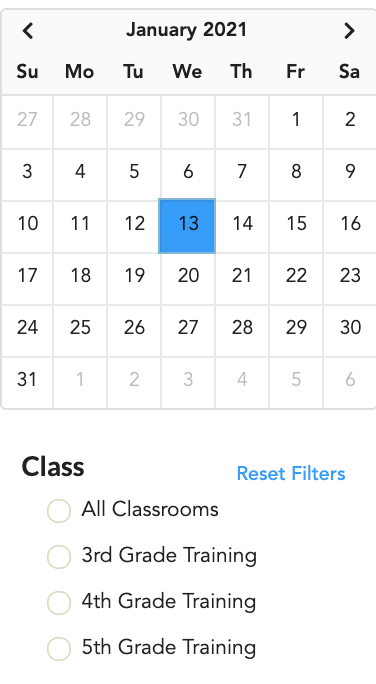 You can filter by content type.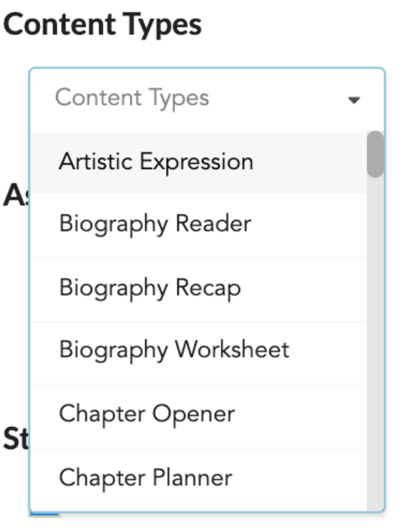 You can also filter by who it was assigned to, assigned by, and by status.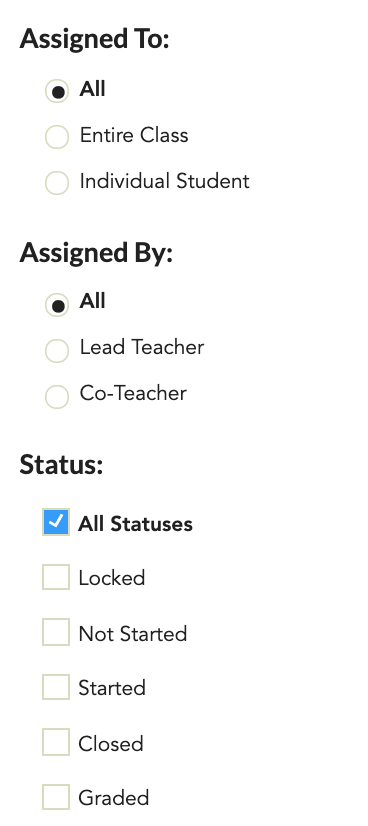 Just remember, for an assignment to show up, you must set the calendar to a date before the date it was due.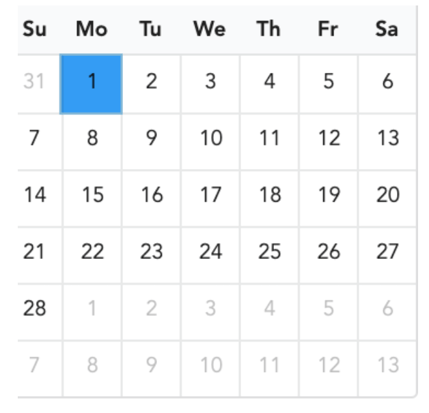 Once you have located the assignment, select View to see the resource. Select Edit to change the assignment settings (start date and time, due date and time, grading and report settings, and instructions). Select Submissions to see the student submission details for that assignment.
To go to all submissions, select Submissions.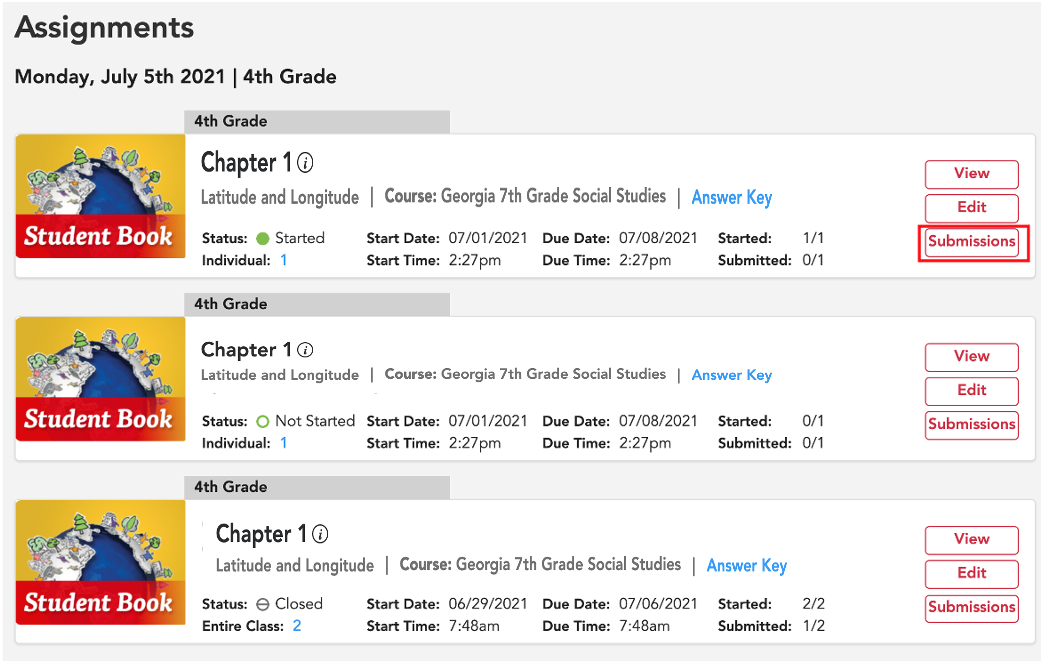 From the submissions page, you can select the red All Submissions for Class button.

On the All Submissions for Class page, you will see every individual assignment and class assignment for that resource.