Exporting the item analysis from the Gradebook will allow you to see student progress within Clickbook.
Once you have assigned a Clickbook, you may wish to see student progress within it. The gradebook will show you basic information, such as if a student has or has not started.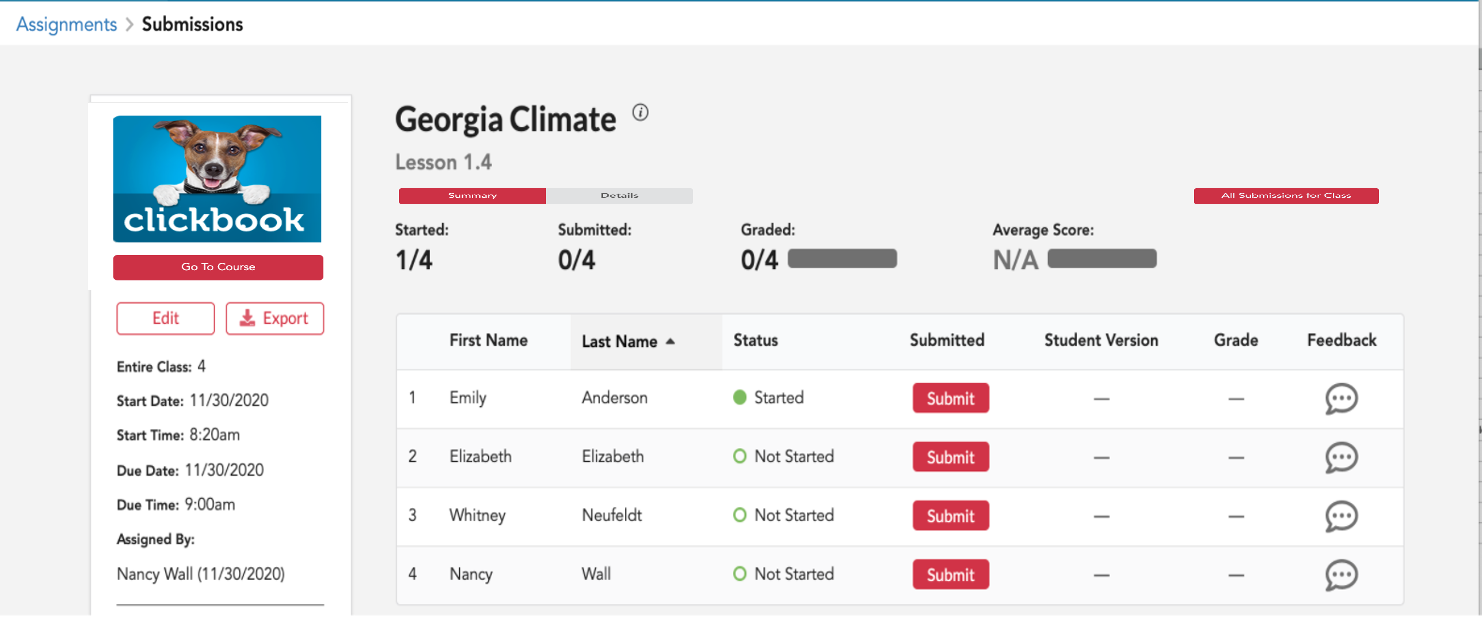 To see more detailed information about student progress throughout a lesson while students are still working on the content, you will need to Export the Item Analysis. This can be done at any point and will provide up-to-date information on student progress.
Go to your Assignment, and select Submissions.

Once the submissions lists opens, select Export beneath the Clickbook image on the left hand side.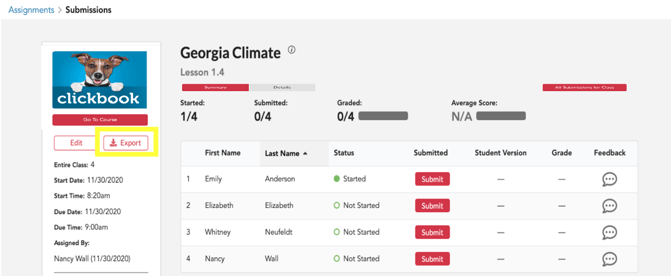 Select Item Analysis, and verify the email address.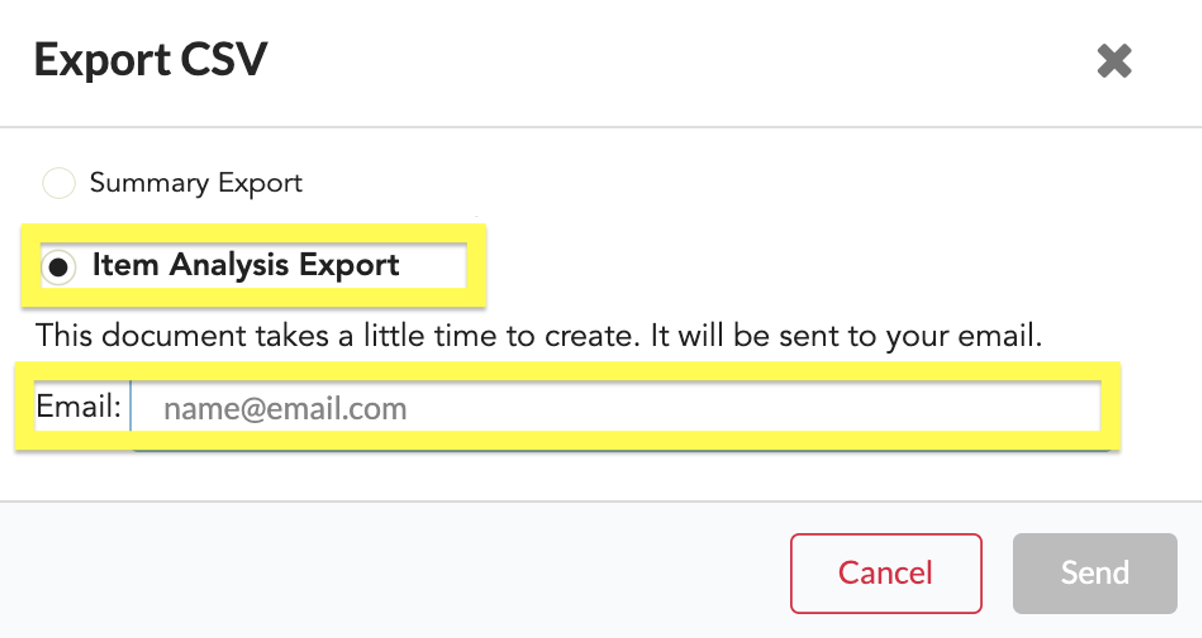 Select Send.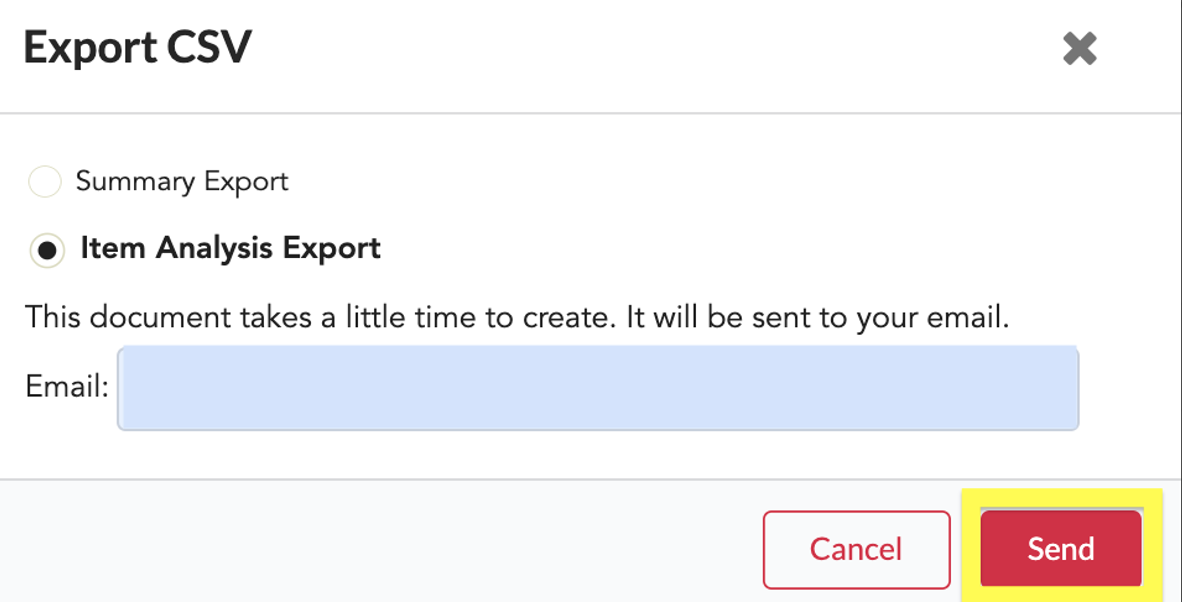 You will receive an email that includes a link to the report.

Click on the link to open the Export.