By entering your CLOSED assignment list, you can see your Clickbook lessons even if your teacher has not returned it to you.
If you have submitted your Clickbook lesson, you can still see it. You CANNOT change any of your answers but you WILL be able to open the lesson, review the material and see how you answered the questions (as well as see the correct answer to the Clickbook questions)
Log in to your Gallopade account.
Go to the MY ASSIGNMENTS tab.

Select the CLOSED tab.

Select the red REVIEW button.

This will open your lesson. You will see that the words, REVIEW ONLY show up on the bottom of the page. You CANNOT add any other information (answer any questions, change any answers or add notes) but you CAN see the information.



You will be able to SEE your answers to all of the questions you answered.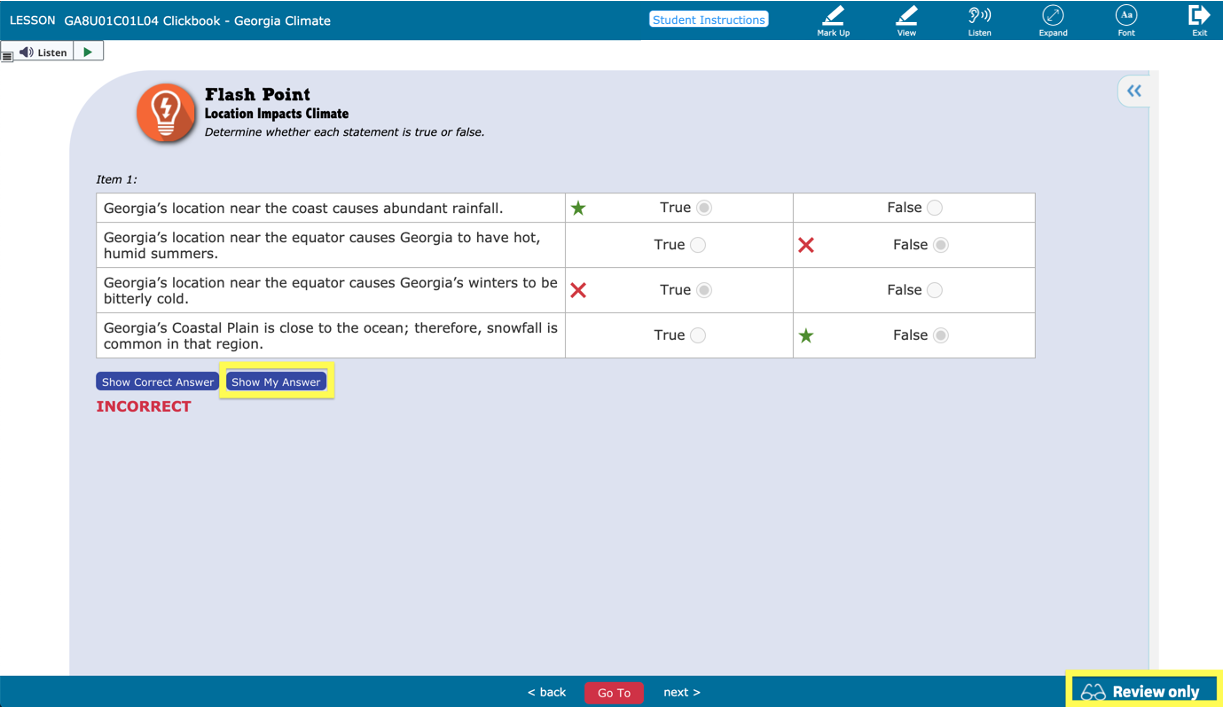 You will be able to SEE the correct answers to all questions.