Students have a drawing tool available to cross out information in ExperTrack assessments.
A common test taking strategy is to have students "mark out" answers that they believe are incorrect. ExperTrack assessments have a drawing tool available to help students practice this. NOTE: Adding a mark to an answer does NOT prevent a student from selecting the answer.
To make a mark on an ExperTrack question, locate the menu/square in the upper right side of the ExperTrack assessment screen as shown below, and select it. Then, select drawing mode.

This will open a drop down menu as shown. Select Drawing Mode.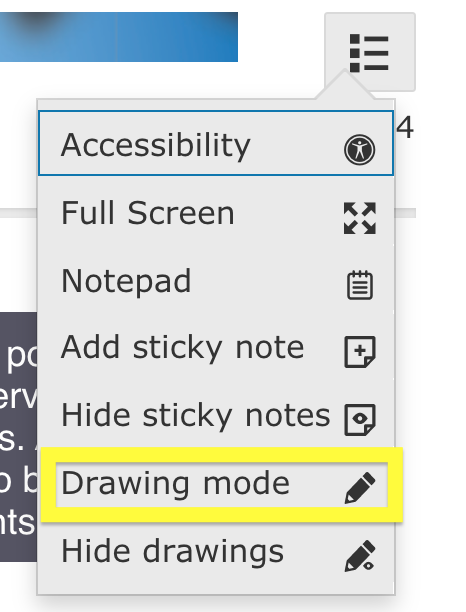 The drawing mode menu will allow students to change the color by selecting the arrow next to the filled in circle.

Once selected, students can use the drawing tool to cross out answer choices. Remember, this will NOT prevent students from selecting the answer.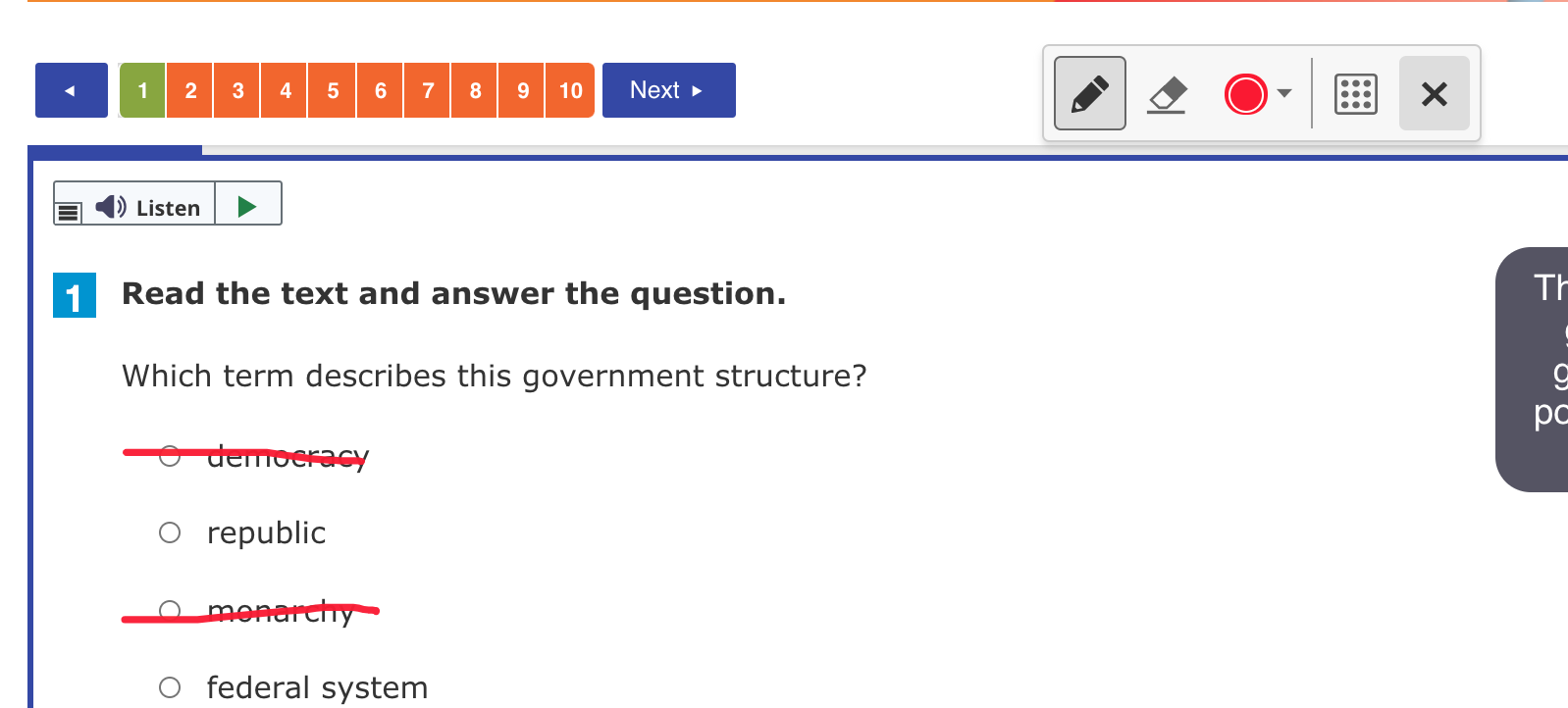 To erase any drawings, select the eraser tool and drag the tool over the drawing.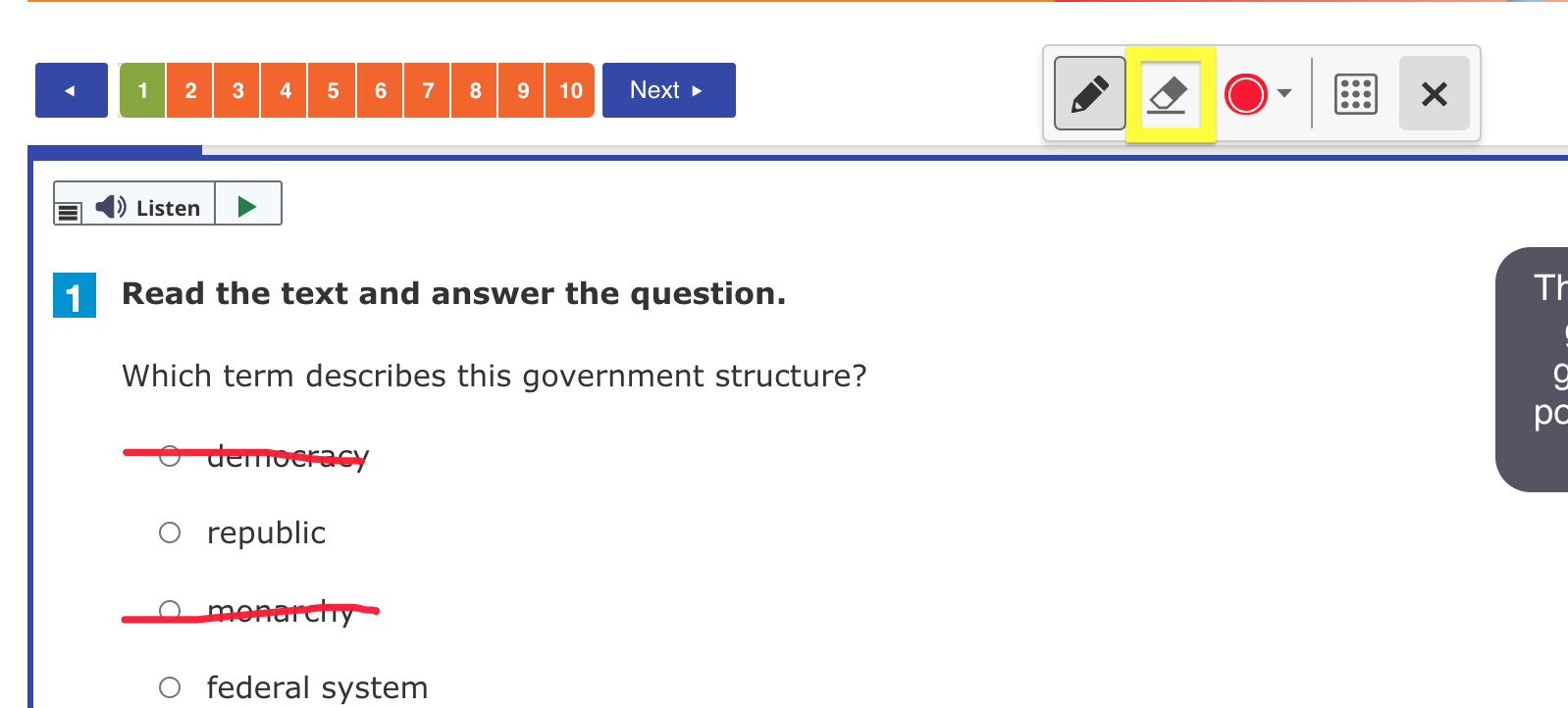 To exit drawing mode, hover in the upper right hand corner of the drawing box.

To hide all markings, return to the drawing menu and select, HIDE DRAWINGS.