How to complete activities and use additional tools and features
Upon opening a chapter of the Student Book, select next to go to the first page of the chapter.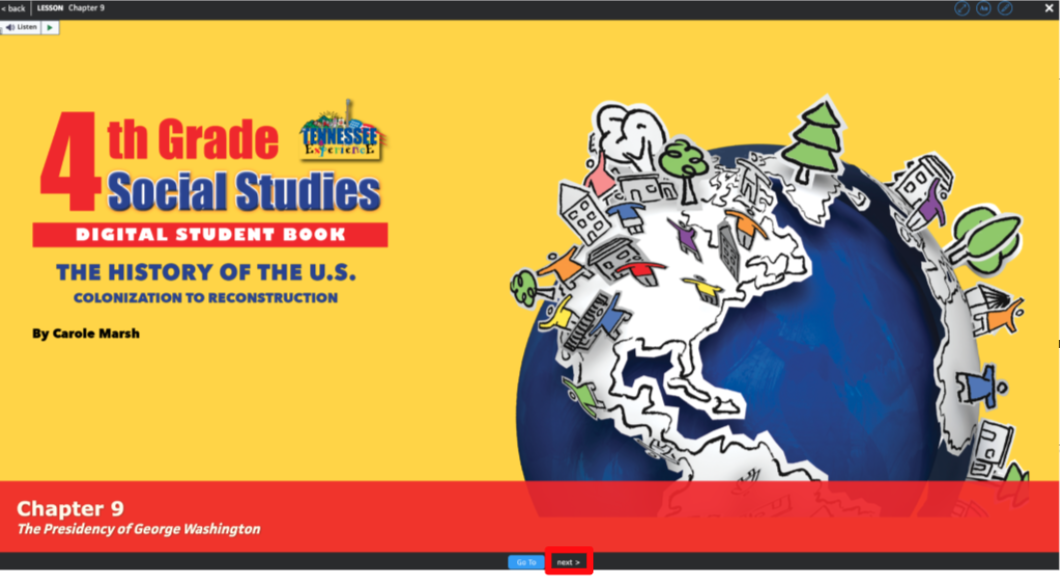 You will see pages identical to the printed Student Book with text and activities.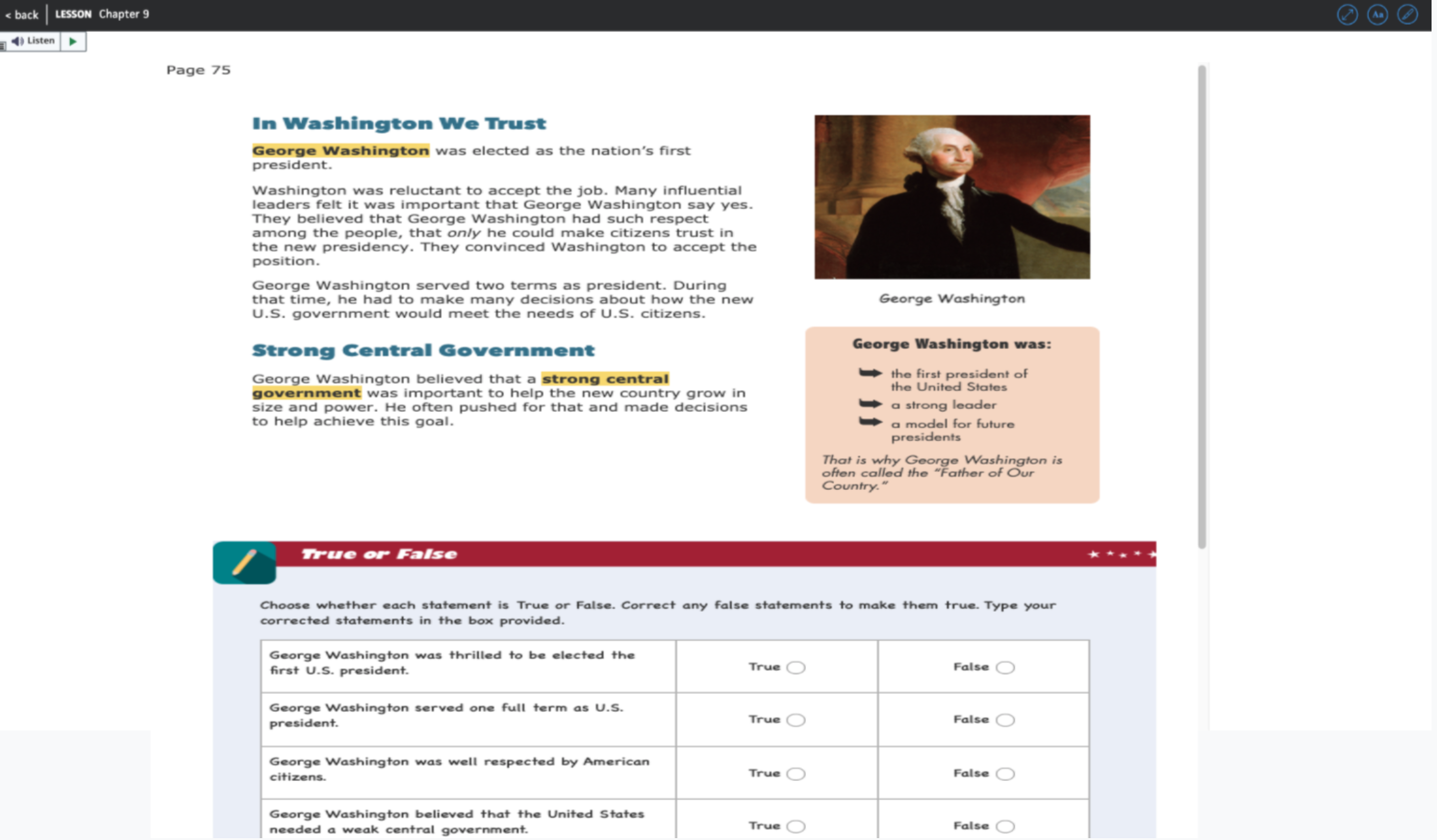 You can click to select choices.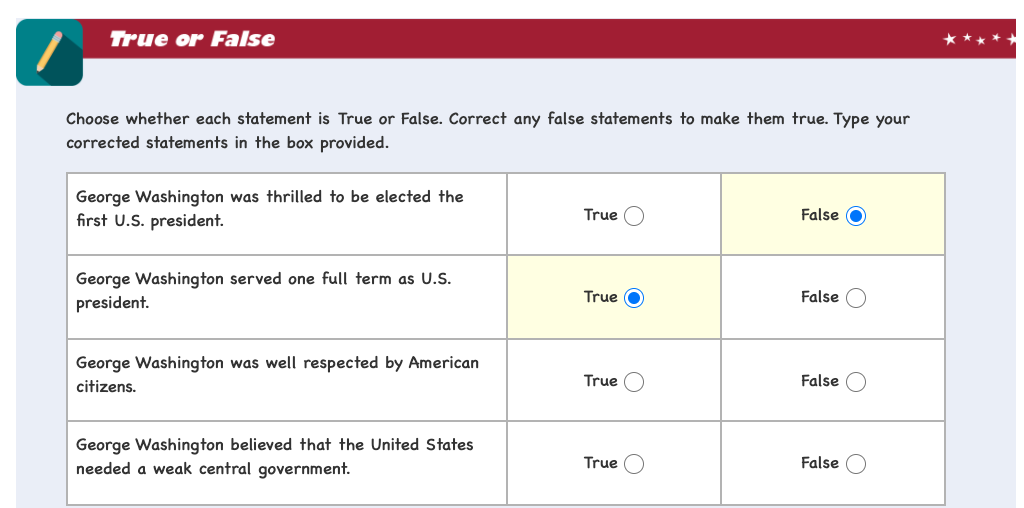 You can click and drag to move answers into the correct spaces.
If you want to change an answer, you can move your choice by clicking and dragging your answer to another area.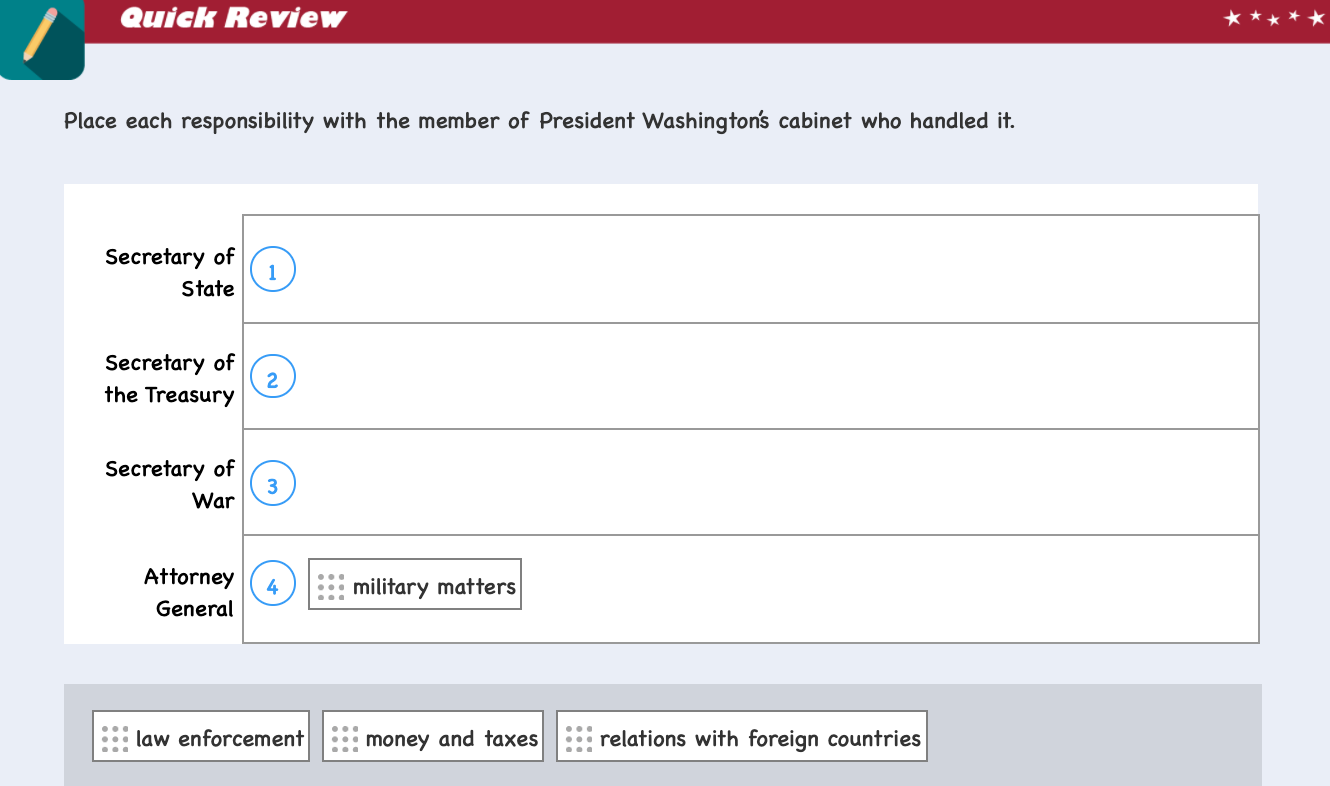 You can also type answers in the spaces provided.

For typing activities, you have a menu to select bold, italics, underline, bullet, and special characters. You can also use all of the options on your keyboard.

Use the options at the bottom of each page to go back to the previous page

, go to the next page

, or

to go to choose a specific page.

When you select

, you will see all the pages in the chapter and can make your selection.

Selecting Summary will take you to the last page, where you can Submit for Grade or Save for Later.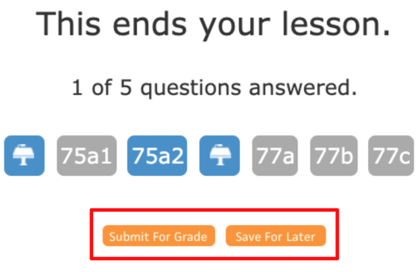 Additional Notes: There is a menu across the top of every page.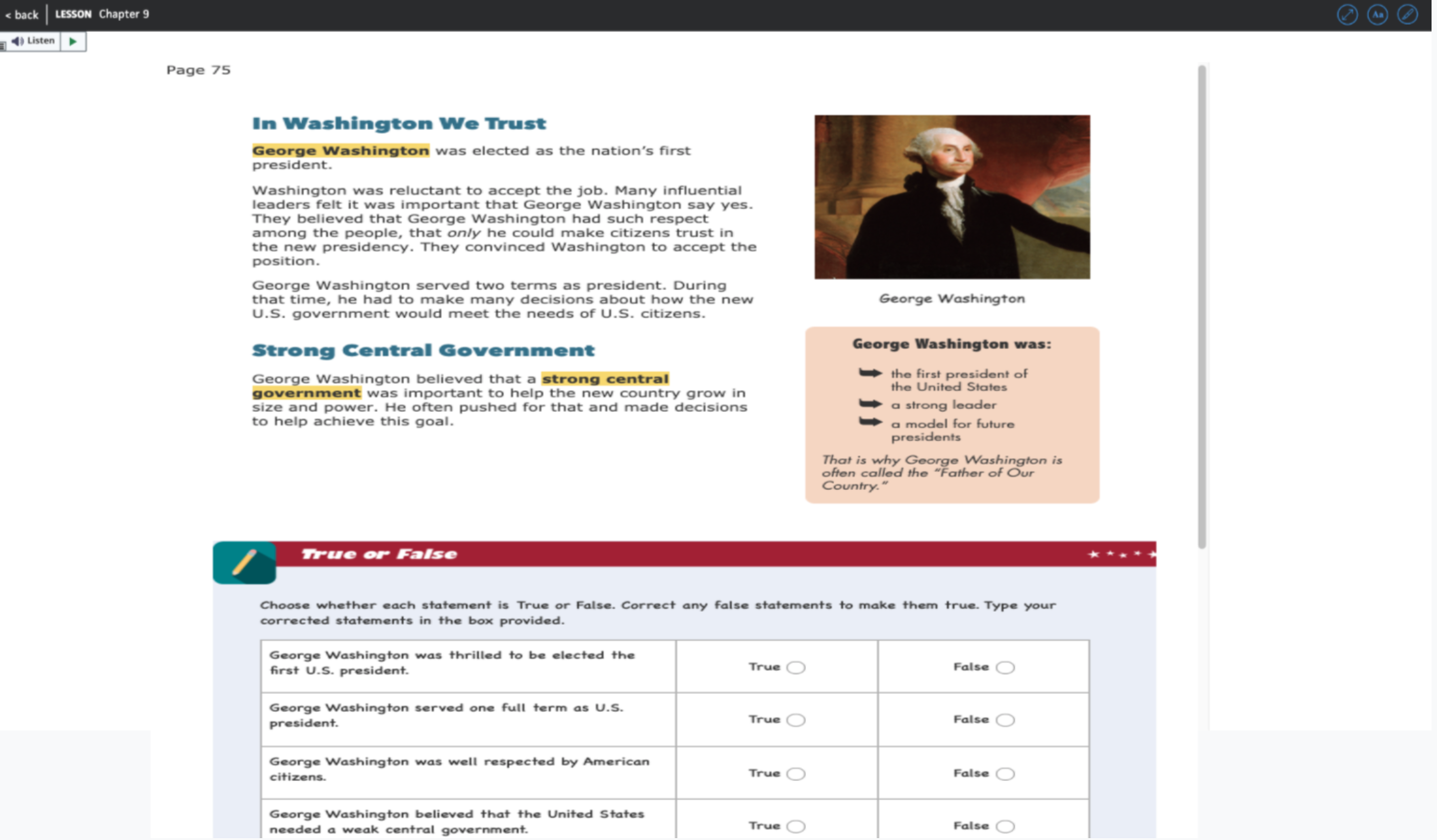 Here is a closer look.
On the top left:
There is a <back button that will take you back to your student dashboard.
There is also a Listen button to have the page read aloud to you.
You can also create notes and highlight text. On the top right, select the pen icon to turn highlights and notes off or on. If you would like to use the highlighter or make a note, you will need to turn highlights and notes on by selecting Highlights and Notes: Mine.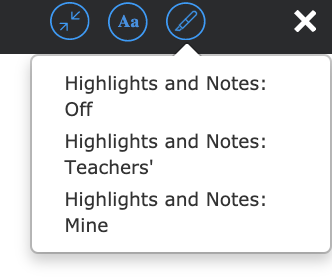 When highlights and notes are on, you can access your annotation options (highlights and notes) by clicking and dragging to select text on the page.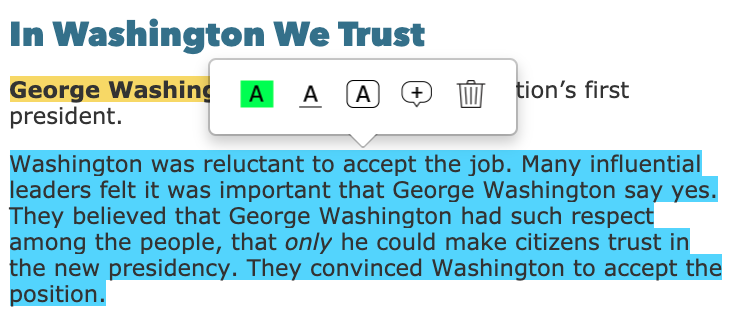 Once you select text, you will see a menu of options.

From left to right, the menu options are highlight

, underline

, create a text border

, create a note

, and delete

.
To highlight, select the highlight option.

. That will bring up the highlight colors to choose from.


Select a color, and your selected text will be highlighted.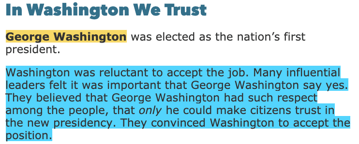 To create a note, you will click and drag to select text, and then select the add a note icon.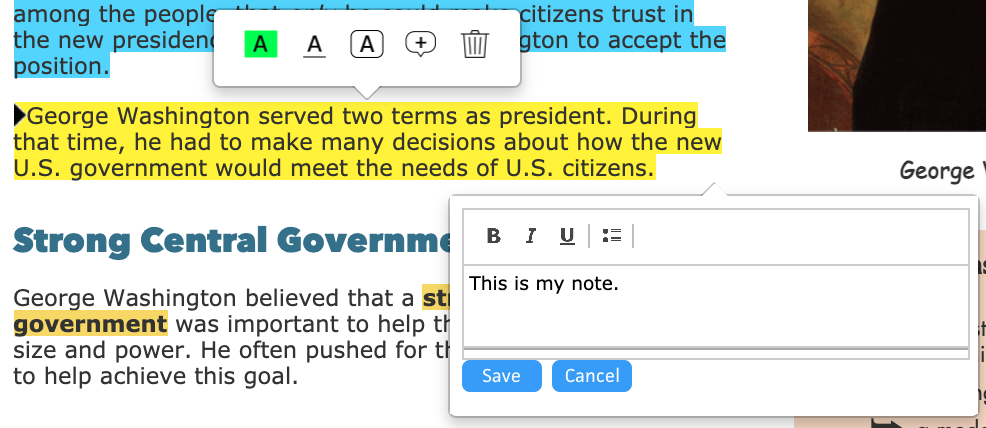 Select Save to save your note.
You will see a number to notate the location of your note.
You can select the number to open, edit, read, or delete your note at any time.