Co-teachers will need a teacher account, but rather than create their own classes, they will join an existing class as a co-teacher. Teachers (who do not access Gallopade through Clever or Classlink) can invite co-teachers to work with a class.
**Teachers who are assigned as co-teachers in Clever or ClassLink should automatically be set up for access.**
Step 1 Completed by the Teacher: Find the Co-Teacher Access Code
1. To add a co-teacher to a class, go to the Roster or Class Settings for the class.

2. You will see the Co-Teacher Access Code in the Class Settings and the Roster for each class.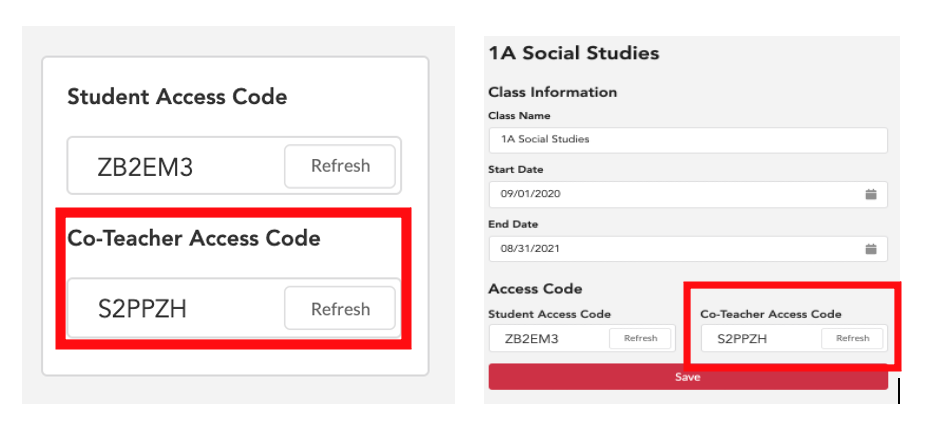 3. Share this code with the co-teacher.
Step 2 Completed by the Co-Teacher: Log In and Join the Class
1. The co-teacher will then log in and select the red +Add/Join Class button from the top right corner of the dashboard.
2. Select
+ Join Class
and
Save.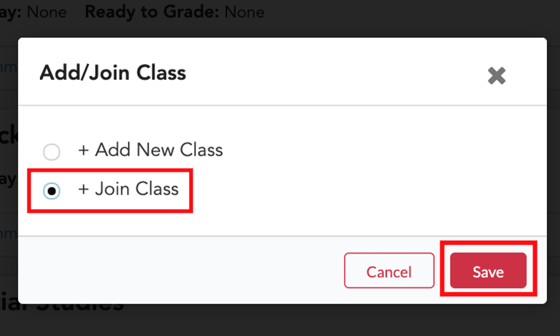 3. Enter the Co-Teacher Access Code from the teacher and select Join.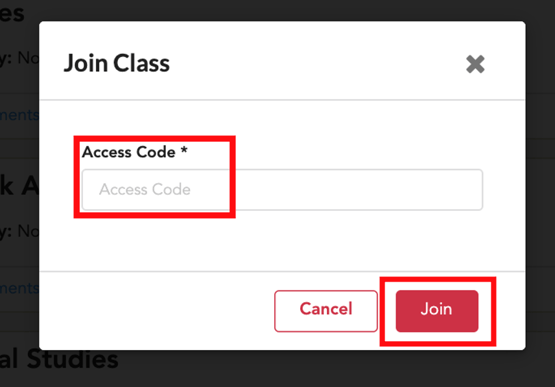 Please note that co-teachers and teachers are able to view, edit, and grade any assignment. Both can also create assignments and access data for the class.
Teachers and co-teachers can see who created an assignment in the Assigned By area of the Gradebook.