An overview of how to move through Clickbook
MOVING BETWEEN CONTENT SCREENS
To move to the NEXT or BACK content screen, click on NEXT or BACK.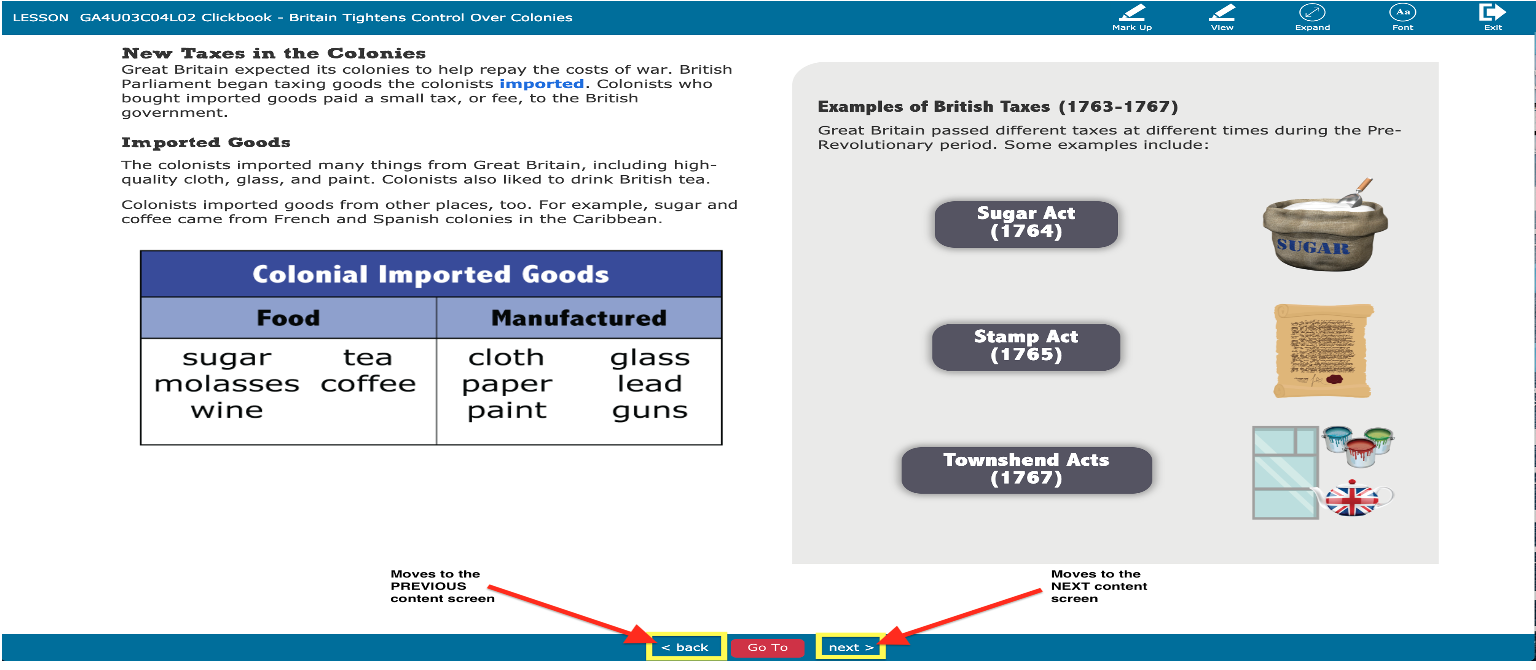 Selecting the red, Go To button, will display thumbnails. Click directly on the screen in the thumbnail to go to that screen.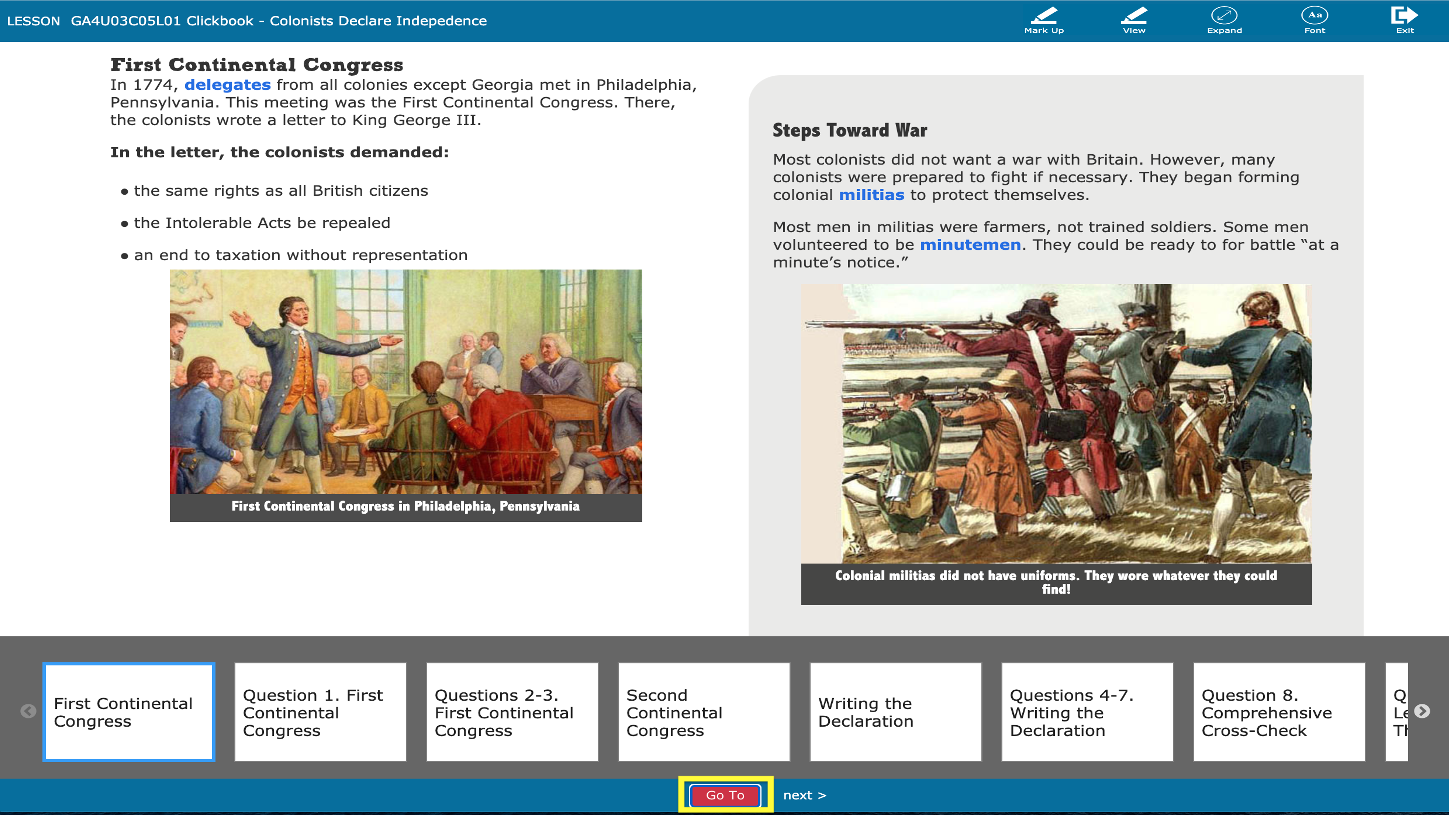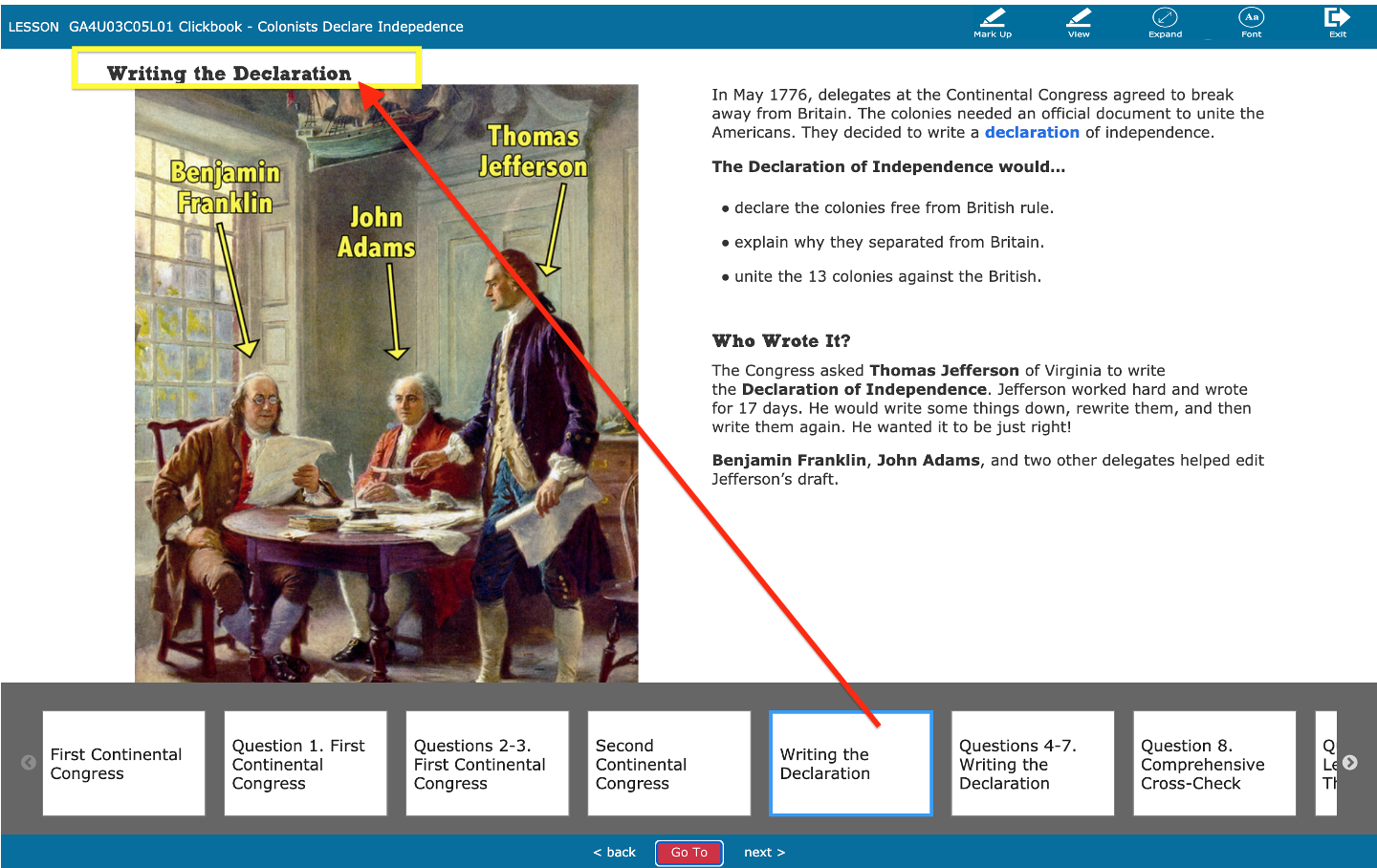 ANSWERING QUESTIONS
On question screens, if there are several screens of consecutive questions, there will be numbers along the right hand side of the screen.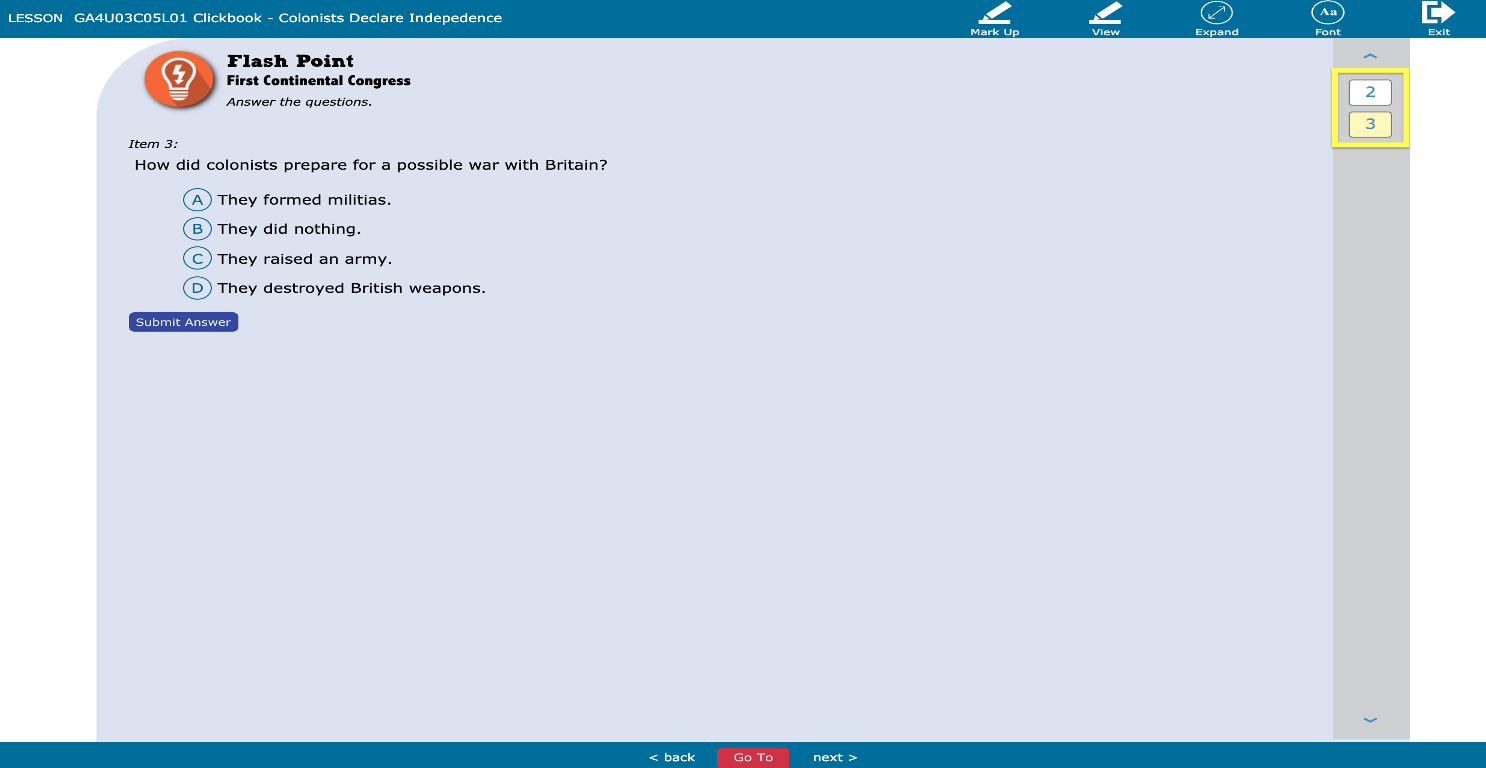 It is important to click on the next NUMBER and not the NEXT button located on the bottom of the screen. Clicking on NEXT on a question screen will take the user to the next CONTENT screen and may result in the user skipping questions. Skipped questions will be shown on the final Clickbook screen, the SUMMARY screen, in gray.
When an answer is submitted to a question, the number will appear in BLUE.
Question screens where an answer has not been submitted will show in WHITE.
The current question number will be shaded in YELLOW.

SUMMARY SCREEN
The Summary Screen will display if all questions have had an answer submitted.

Clicking on a "gray" number will take the user back to the screen where an answer was not submitted.