Teachers have the option to add a nickname (Pre-Test, Post-Test, Makeup Work, etc.) to an assignment title. Teachers and students will see the nickname. This article walks through how to add a nickname and the places where nicknames appear.
To create an assignment, locate the resource in the course, and select Assign.



In the assignment settings, there is an option to add a Nickname.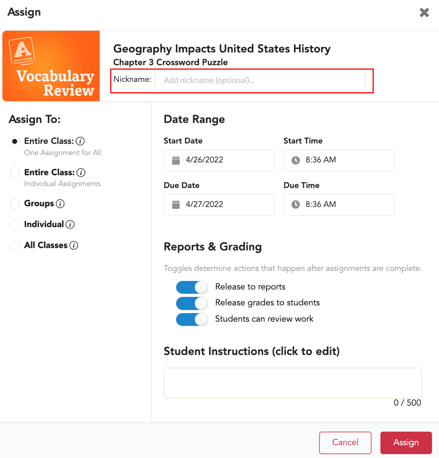 If you would like to add a nickname,
type your nickname
in the box, and after setting other assignment options, select
Assign
.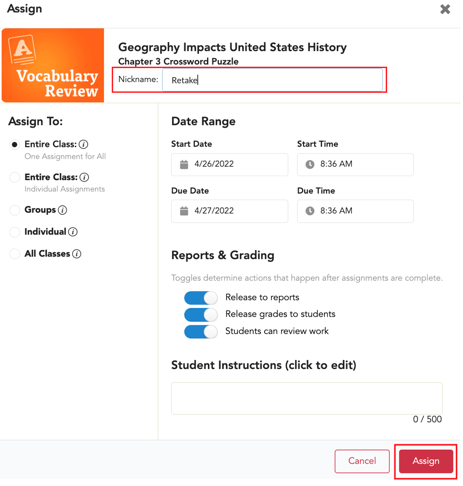 Teachers will see the nickname (as well as the resource information) on the assignment card.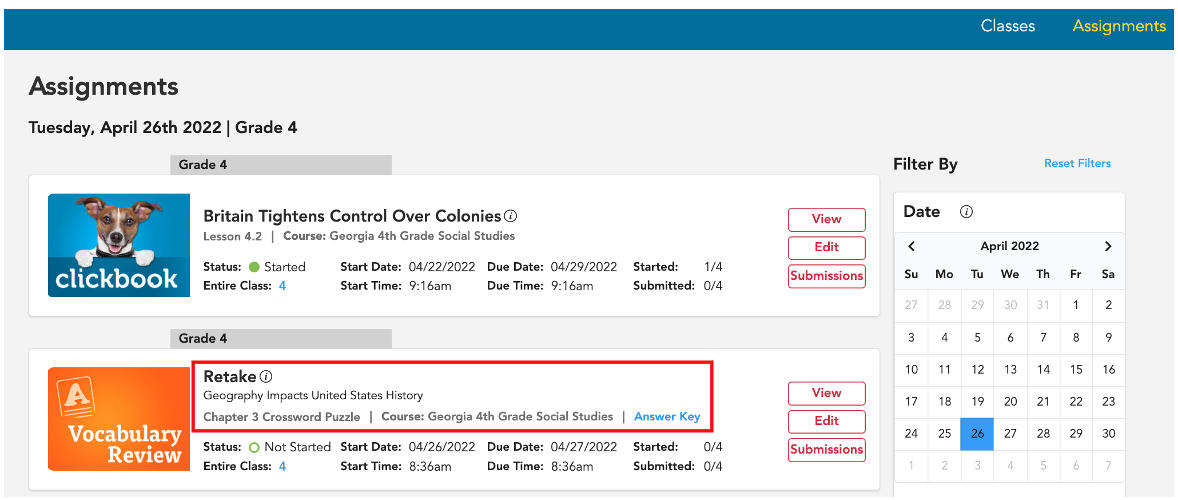 Students will see the nickname on their assignment card.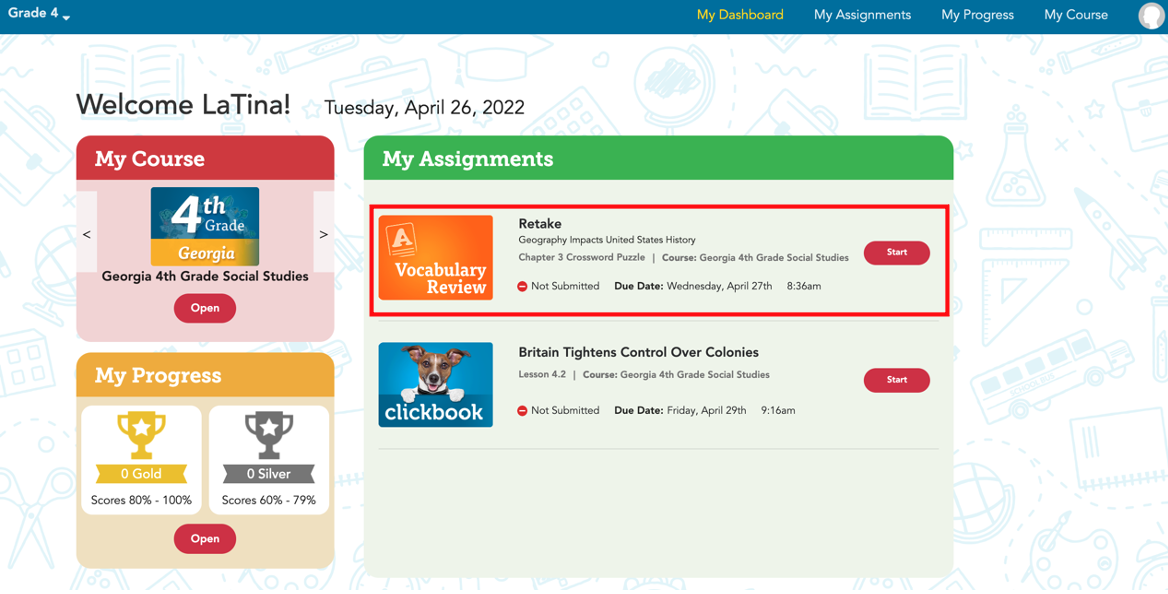 To view a nickname in All Submissions, teachers can hover/roll over the number of the assignment in the ASGMT column. In the image below, we rolled over the number 1 to see the nickname Retake.

The nickname (along with the resource title) will also appears on the assignment card for the student(s).

*Reports will continue to show the resource name in the course rather than the nickname.

*Assignment nicknames do not appear in the My Course area for students. My Course only shows resource titles.
To see instructions for adding a nickname to a past or existing assignment, click here.